A masked perpetrator made off with drawers-full of cash after robbing the TLC Credit Union in Newport.
The call came over the scanner at about 3:30 p.m. Wednesday: "a robbery just occurred, 1625 N Coast Highway."
The dispatcher said a single subject passed a note that demanded all the money be placed in a bag, and that no weapon was seen.
The white male suspect reportedly left the scene on foot. The dispatcher said he was described as being in his 30s, approximately 5-feet, 6-inches tall, with a thin build and blond hair. He was wearing a black jacket and blue jeans and wore a green or yellow bandana as a mask, and he was carrying a white mesh bag.
The dispatcher said the suspect left the credit union with "all the cash from the top drawers."
Police searched an expanding perimeter around robbery location. A person on a BMX bike at the Taco Bell drew officers' attention, according to scanner traffic, but it's not clear if anyone was detained or questioned.
The News-Times contacted Newport Police Chief Jason Malloy for details on the robbery. The police department issued a press release Thursday afternoon with no additional information.
A federal statute gives the Federal Bureau of Investigation primary jurisdiction in robberies of $1,000 or more in the care or control of banks, credit unions and savings and loans.
The branch was closed the remainder of Wednesday afternoon, and a sign on the front window Thursday morning directed customers to the drive-thru window.
Angie Gilreath, TLC's chief experience officer, told the News-Times no staff was harmed in the incident, and the branch is open to drive-thru customers only for the time being.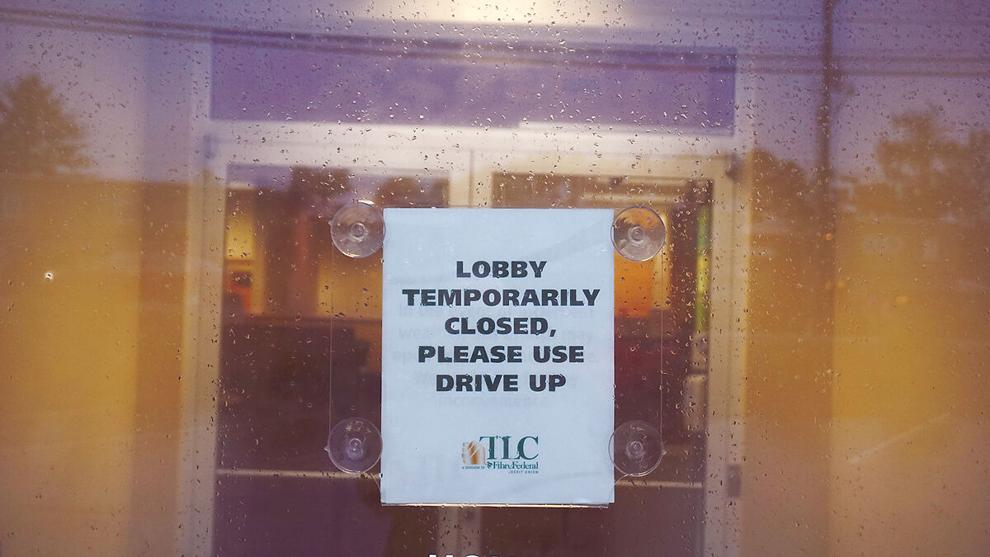 According to its website, the credit union begins observing an extended Law Enforcement Appreciation Day on Friday, Jan. 7. Law Enforcement Appreciation Day is officially observed on Jan. 9.
Those with any information about this incident are asked to contact Newport Police Department Det. Kraig Mitchell at 541-574-3348.