NEWPORT — Newport's city attorney told city council it has no power to remove the mayor over his conduct surrounding a 2019 plane crash.
During the public comment period of Newport City Council's regular meeting Monday, City Recorder Peggy Hawker read aloud two emails addressing news that the Federal Aviation Administration found Mayor Dean Sawyer acted carelessly and recklessly when he crashed his plane on the beach July 8, 2019, severely injuring a passenger who still suffers serious physical and financial hardship as a result.
Newport resident Frances O'Halloran wrote that she was extremely concerned about the mayor's disregard of FAA regulations. "If he blatantly ignores rules and regulations in his personal life, it follows that he is not to be trusted in community life," O'Halloran wrote. "I would like to propose that the council consider a vote of no confidence. Our community deserves better."
Bill Wiist of Newport wrote, "Personal choices and behavior of the mayor and city council members reflect their intent, willingness and capability for honesty, for consideration for the life and health of others, and for adherence to the law while in public office. Mayor Sawyer should resign, and the council should demand that he do so."
Following those comments, Council President CM Hall made a successful motion for an item to be added to the agenda "to discuss the matter of council removal of the mayor in regard to the two comments that we just heard. We'd like to hear from the city attorney about the charter and what is within the bounds of council responsibility."
Hall said she was representing city council members who have received phone calls and emails from the public with concerns over the crash. "We wanted to get clarity on what was in the purview of city council," she said.
Referring to the city charter, City Attorney David Allen outlined situations in which council could vacate the office of the mayor or a council member, including when they are absent from the city for 30 days without consent from council, or if they no longer reside within the city. Among "discretionary" grounds for removal by council, Allen said, are conviction for a crime that could result in loss of liberty and interfering with the administrative duties of the city manager.
"If you want to know what you can or cannot do under the city charter, under the circumstances that have been discussed — nothing," Allen said. The mayor's voluntary resignation or recall by constituents were the only options for removal, he said. "Those are the two situations, neither of which I am rendering an opinion on, but that's what the charter says."
Councilor Aaron Collett said he hadn't seen what he would call an outcry over the matter, just the two comments read at the beginning of the meeting. He asked, "Am I missing a connection?"
Hall told him several councilors had received input.
Sawyer read from a prepared statement. "This is an unfortunate personal situation for all involved," he said. "At this time, due to circumstances beyond my control, I am not able to make any further statement. I remain focused on what I was elected as mayor to do, and that is to do the best job for everyone in Newport. And with that, I would like to see if we could move on with the city's business."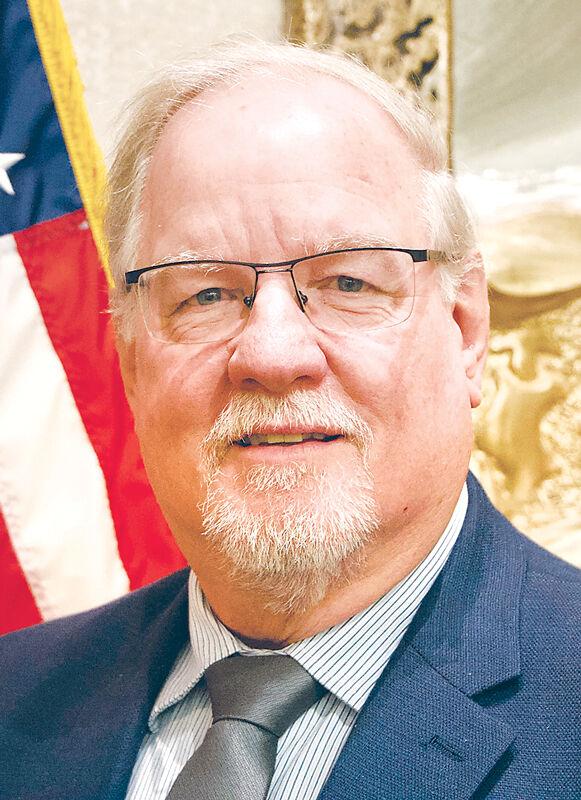 Before the council moved to its next item, Councilor Ryan Parker said he agreed any action taken should be led by the citizens. "And second of all, I think there's a big misunderstanding about small city government generally, that there's some perception of corruption and dishonesty, when that's really not the case," Parker said.
"And I do feel like people don't understand that we really are unpaid volunteers, and that needs to be taken into account when viewing the positives or negatives of small city government through a non-participatory lens…" Parker said he hoped that those who felt wronged or slighted could find a way to bring their grievances to the council "in a way that gives us positive options to assist them in their grievance."
Councilor Dietmar Goebel told the News-Times Tuesday he asked the council president to add the agenda item after hearing from multiple constituents. "I've had emails, and I've had people call me, and I've had discussions in the street, in the post office," he said. Goebel said he wanted council to address the issue right away rather than have it fester during other city business, and to make it clear to voters that the ball was in their court.
"We're all elected officials, and we're elected by the people, and we're responsible to the people, and if the people don't like us or feel like we've done something that warrants their wrath and their vote against us, then it's up to the people to make that happen," Goebel said.
Under Oregon law, a petition to recall a local elected official can't be filed until six months into their current term — July 1 for Sawyer. A successful petition would require signatures equal to 15 percent of Newport voters in the last gubernatorial election, about 600, collected within 90 days of filing. If sufficient signatures are verified, the office holder has five days to submit either a written resignation or justification to be printed on the ballot. If the official does not resign, an election must be held within 35 days.
While councilors found they had no official recourse, Goebel said he felt the topic's introduction at the meeting served as a message about some councilors' sentiments.
"What Dean did was borderline criminal, in the sense that he violated his responsibility to have the plane inspected and have a proper medical certificate. And the first basic rule of flying itself is to make sure you have enough fuel," he said. "What is more egregious, for me, is not necessarily the accident itself, but what happened after the accident" — the ongoing trauma for the victim and her son.
Goebel said he would consider resigning were he in the mayor's position.
Councilor Cynthia Jacobi told the News-Times, "I've listened to several angry citizens contacting me about getting Mayor Sawyer to resign. They're concerned about how Newport is represented, even though the accident wasn't connected to the city or how the mayor performs his job," Jacobi said.
"I've talked it over with some people, too, and they say, 'Well, he's done a pretty good job as mayor' … So how does this compute when it comes to representing our city with that kind of a story in the paper? It's a bit difficult to sort out."