We have had a blast archery hunting this season, taking the kids out night after night, all dressed from head to toe in their camo.
Unfortunately, we weren't able to tag a deer this year, but we were able to teach our little ones some invaluable life skills. They're finally getting to the age that they're able to identify tracks and game trails, learning to pay close attention to the wind, and, most importantly, they're learning how to stay quiet out there in the woods when hunting.
For those of you who have hunted with little ones, you know they don't like to stay quiet for long out there, and everything sounds about 10 times louder in the woods. But I'm really proud of how well they did this archery season and how much fun they had learning.
Not only did they tackle some really important hunting skills, but they also identified so many plants and mushrooms while we were out there, too — picking blackberries and salal berries as we hiked and even bagging some beautiful lobster mushrooms along the way.
We may not have tagged a deer this year, but we certainly had a blast trying! If you happened to have better luck than we did, then these Venison Nacho Fries are an absolute must try. If not, they would be great made with ground beef as well.
Venison Nacho Fries
Ingredients:
1 pound ground venison
1 packet taco seasoning 
6 large russet potatoes 
Shredded cheese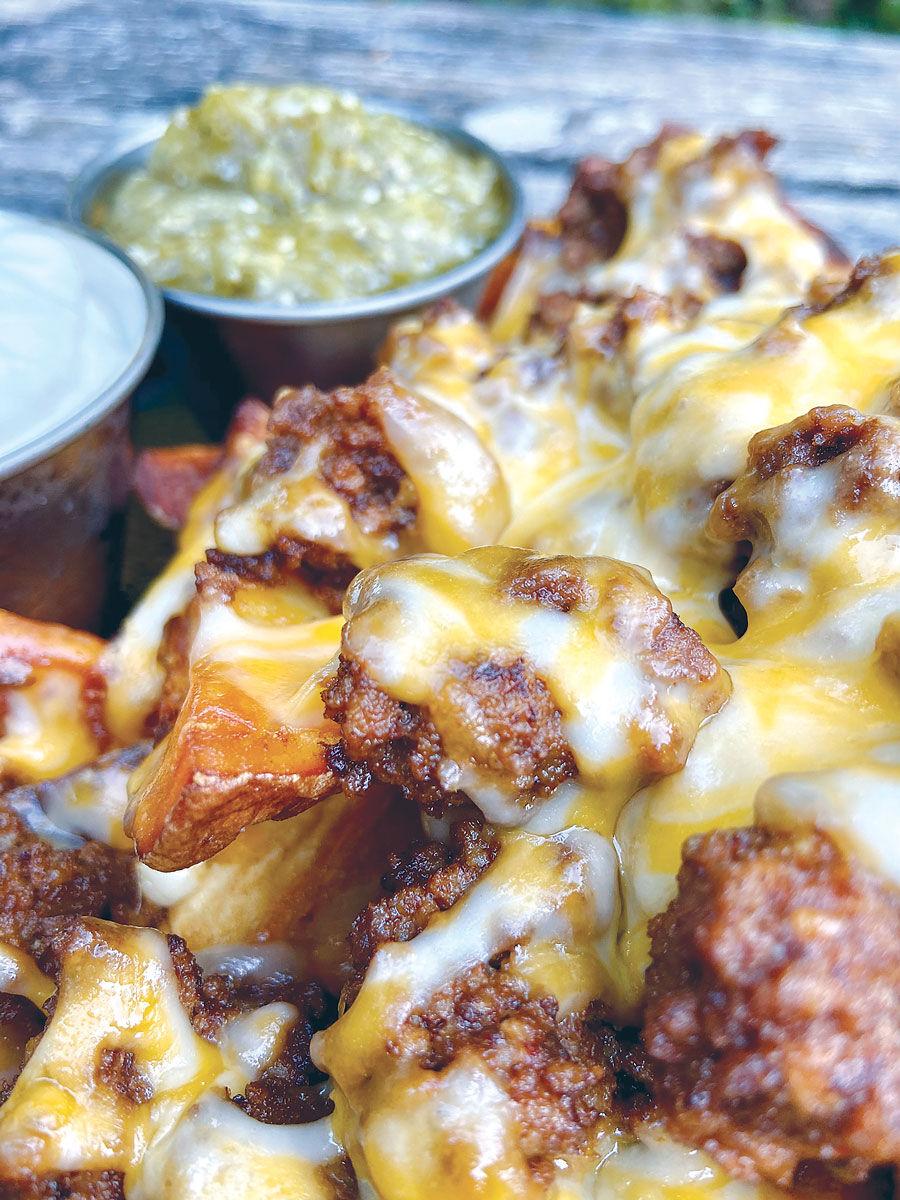 Oil for frying
Salt
Directions:
Sauté ground venison until browned, drain off excess fat. Add taco seasoning per taco brand instructions. Set aside.
For fries:
Heat oil to 375 degrees
Puncture potatoes with a fork and microwave as you would a baked potato until almost fully cooked (approximately 90 percent cooked). Allow to cool.
Slice potatoes into wedges, then deep fry until golden brown and sprinkle with salt immediately when removed from fryer.
Top fries with ground venison and shredded cheese and place under the broiler until melted. 
Serve with sour cream, your favorite salsa or hot sauce.