As many of you may know by now, I absolutely love clamming! Before moving to the coast, it was the one thing I looked the most forward to — just being able to roll out of bed, grab a quick limit or two before work or school, then come home and get the day started. And that is exactly what we have done on a regular basis for over a year now.
That excitement never gets old. In fact, that excitement appears to radiate from us, often encouraging others to want to join in on the fun, which is exactly what happened recently when some of our friends from eastern Washington came down to Waldport just to clam with us for an afternoon. But there was one hiccup — they didn't have waders, and we had never clammed outside of the water. So we opted to try a new spot that offered both options, and it was a major success! In fact, not only did we harvest the biggest cockles we had ever pulled out of the water, but I also came across a ton of sea lettuce.
Sea lettuce is a type of seaweed that grows along many coastlines of the world's oceans, including right here on the Oregon coast.
Sea lettuce packs a serious punch in the vitamin department, covering the entire vitamin spectrum. It's packed with vitamin A, vitamin C, vitamin E, vitamin K, and B vitamins such as B1, B2, B12 and folate. Additionally, this robust nutrient profile lends the seaweed excellent skin-boosting properties. Along with those desirable, anti-aging skin-boosting properties, sea lettuce is also great for weigh loss because it's super low in calories but loaded with dietary fiber and is an excellent source of protein, iron, calcium and magnesium.
Combine all of this with the healing properties of the bone broth used for this pho, and we've got ourselves a delicious meal that's jam-packed full of nutrients.
Oven Roasted Sea Lettuce
Preheat oven to 225 degrees.
Carefully rinse sea lettuce in cold water to remove all sand and debris.
Lay flat on a parchment-lined cookie sheet and roast for approximately 30 minutes, or until all moisture has been removed and sea lettuce is crisp.
Store in an airtight container.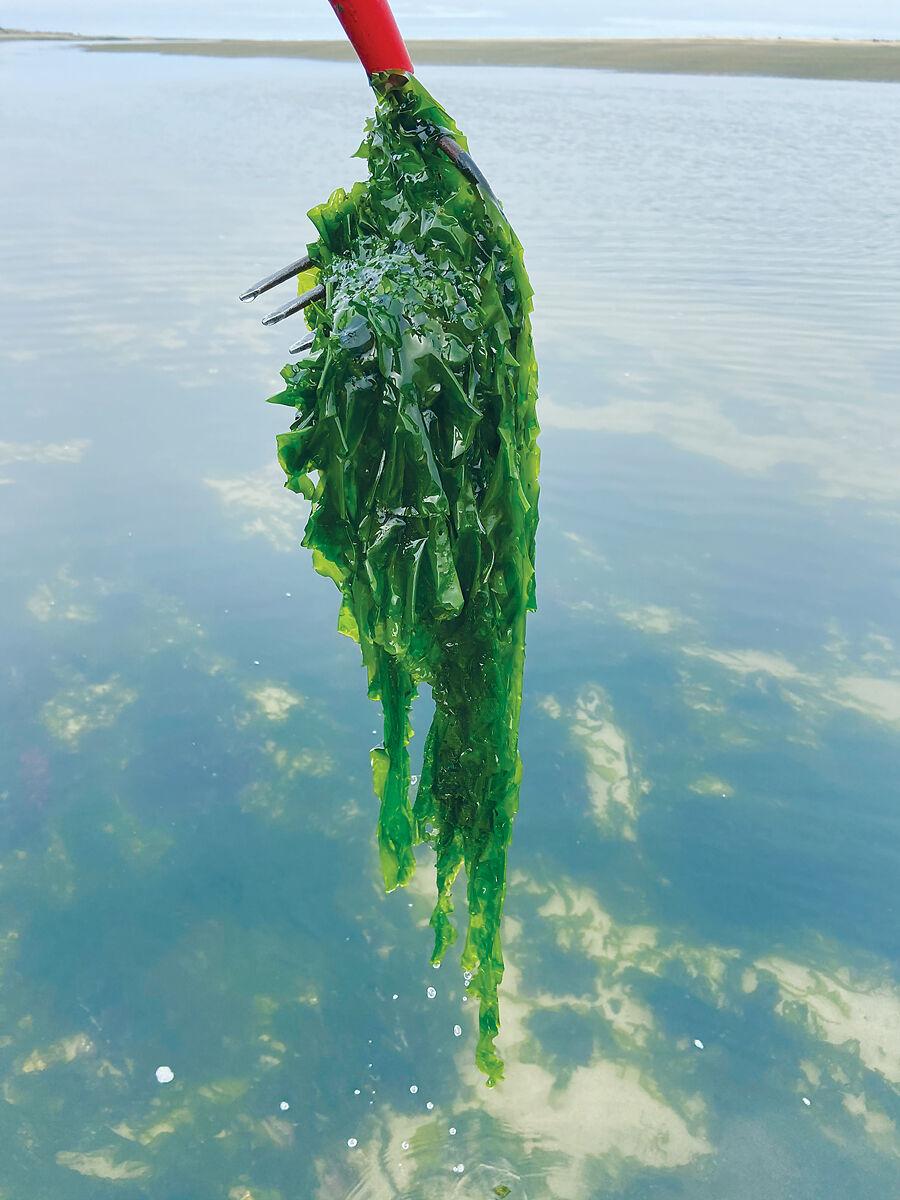 Pho Ga with Sea Lettuce
Ingredients:
Oven roasted sea lettuce
Chicken broth
Bean sprouts
Cilantro
Avocado
Jalapeño
Habanero
Red bell pepper
Lime
Rice noodles, boiled
Shredded chicken
Directions:
Add all ingredients into a soup bowl to your liking and enjoy! There's no wrong way to make this delicious and nutritious Vietnamese chicken noodle soup.