Since moving to the Oregon coast, I've had to become familiar with a brand new area that I previously didn't know anything about. Coming from the valley, beach trips throughout my life generally took me north from Seaside to Long Beach, Wash.
I'm not just talking about becoming familiar with stores, restaurants, gas stations or banks. I'm talking about a whole new area for hunting and foraging as well, including the rules and regulations of it all. And no one has been more informative than my friend Steve Bittner. Steve and his wife Jeannie share their time between Corvallis and Bayshore, making their way to the coast whenever possible.
I actually first met Steve on Instagram through his page @steviethevagabond, and we became fast friends when he reached out to me to teach me about local marine reserves and where to legally harvest shellfish. Steve is also the person who taught me all about sea lettuce, and although Steve and I only live minutes from one another in Waldport, we finally met in real life this past week down along the Alsea Bay during those minus tides.
Steve has taught me so much about coastal living and has certainly kept me out of trouble by keeping me informed about rules and regulations. I wanted to return the favor and teach him how to rake cockle clams because, although he spends a good portion of his time here on the coast, he had never clammed for cockles before, and boy is he a fast learner. Steve limited out quickly and easily. In fact, his wife Jeannie join him the next day to grab her limit, too.
We all had such a great time clamming and absolutely hit it off in real life, just as I knew we would. I am now looking forward to many more adventures to come with my new friends because their love for the coast is just as strong as mine. Steve and I also share a love — or maybe an obsession — for agate hunting, and I absolutely cannot wait to join him on agate adventures at some of his most secret hunting locations.
If you're interested in learning more about sea lettuce, as well as other edible sea vegetables, Steve also introduced me to Backcountry Press, which is a business that offers classes for nature nuts such as ourselves, and they're offering a two-part virtual class this June 7 and 9 on "Sea Vegetables of the Pacific Coast." Head over to their Instagram at @backcountrypress or www.backcountrypress.com to sign up so you can start cooking with some naturally abundant sea vegetables, such as the sea lettuce in my Black Rockfish Miso Soup with Raw Sea Lettuce.
Black Rockfish Miso Soup with Raw Sea Lettuce
Ingredients:
4 cups water
3 to 3 1/2 tablespoons organic white miso paste
1 filet black rockfish (this rockfish was hook-and-line caught from @federated_seafood)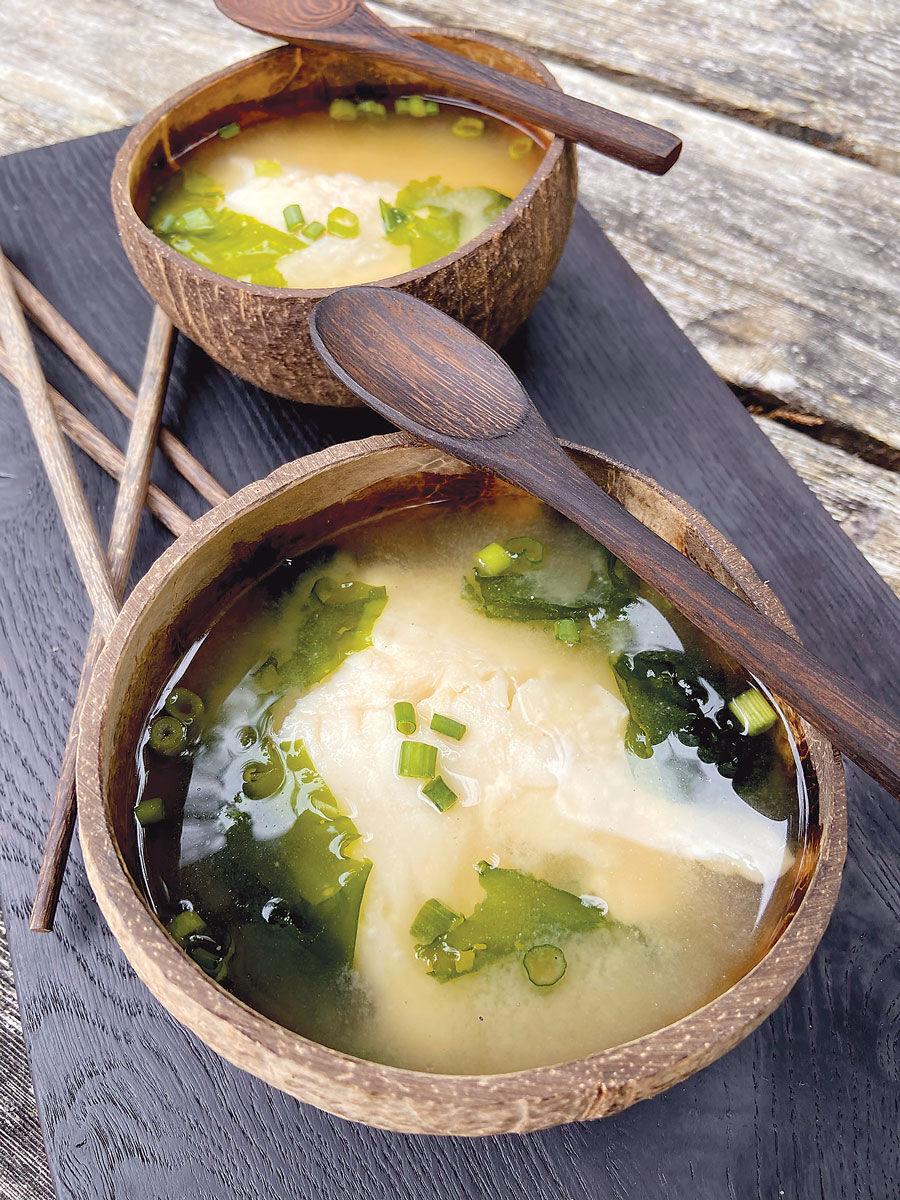 1 cup fresh sea lettuce
Green onions for topping
Directions:
In a saucepan, add water and miso paste, stir to combine and bring to a simmer.
Gently add rockfish and continue to simmer for 5-7 minutes or until fully cooked.
Remove from heat and add raw sea lettuce and green onions. Enjoy!