These cupcakes are truly heavenly. They are gorgeously white, fluffy as clouds, delicately soft and simply divine. They're made with just a few basic ingredients, but when prepared correctly it creates something all its own.
I love cupcakes, so I thought angel food cupcakes would be more fitting for a made-from-scratch angel food cake recipe. I love using farm fresh eggs as well. This recipe is one I've shared every time I make them. My friend Angie Richcreek asks for these by special request on her birthday — spring in the perfect time to make them, with our delicious Oregon berries.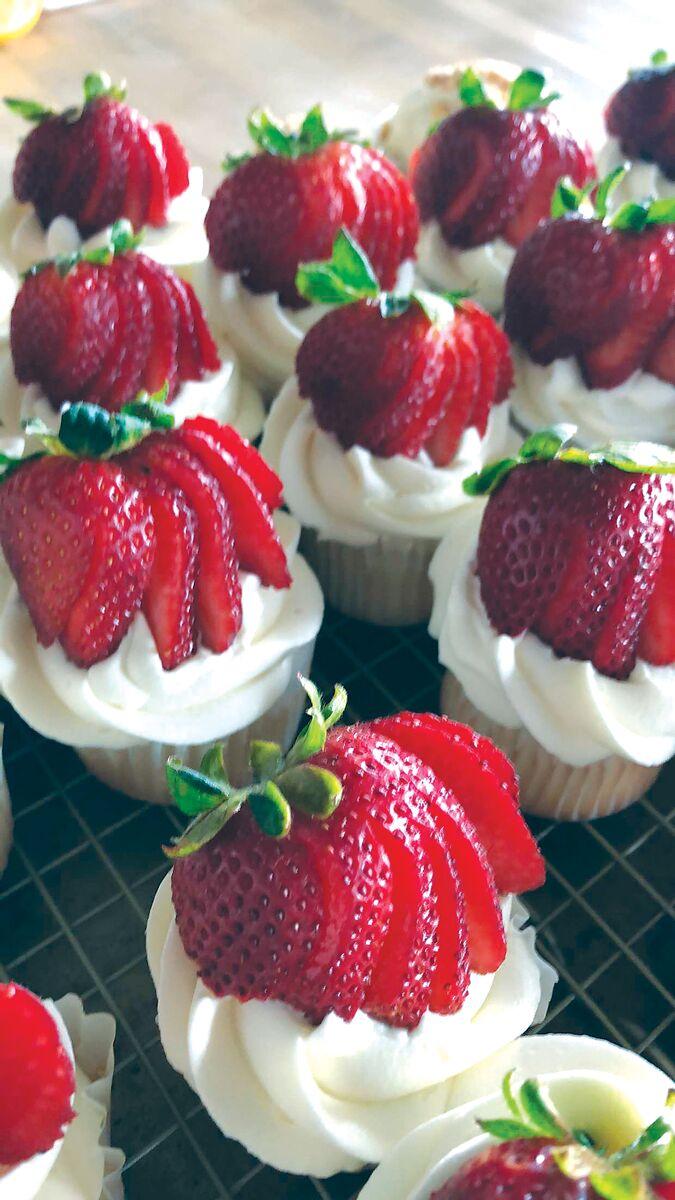 To me, these taste far better than any store bought angel food cake I've ever had. They also seem to have more moisture, so I didn't feel like I was eating a dried out sponge.
I topped these with a simple cream cheese whipped cream made from three simple ingredients. The cream cheese is the perfect addition to these cupcakes, and it will likely remind you of strawberry cheesecake.
Also, I rarely combine vanilla with a whipped cream topping because I love the flavor of cream and don't want it to be hidden, so some of you may like your whipped cream with a hint of vanilla. But I say it's basically an insult to the goodness and natural sweetness of cream — so leave it out! Just kidding, add it if you'd like, but just be sure you make these cupcakes. And as always, enjoy!
Strawberry Shortcake Cream Cheese Cupcakes
Ingredients
3/4 cup plus 2 tablespoons granulated sugar
1/2 cup cake flour
1/4 teaspoon salt
6 egg whites, at room temperature
2 1/2 tablespoons warm water
1/2 teaspoon vanilla 
3/4 teaspoon cream of tartar
Instructions
Preheat oven to 350 degrees. In a food processor, pulse sugar until super fine, about 2 minutes (if you don't have a food processor, caster sugar should also work). In a mixing bowl, sift together half of the sugar, the cake flour and the salt.
In a large mixing bowl, whisk together egg whites, water, extract of choice and cream of tartar until well combined, about 2 minutes. Switch to a hand mixer and whip mixture on medium speed while slowly adding remaining sugar to mixture, until medium peaks form.
Sift just enough of the flour mixture in to evenly dust the top of the egg white mixture and, using a spatula, gently fold flour layer into egg white mixture and continue this process until all of the flour mixture has been incorporated (I did this in probably 10 batches).
Divide batter among paper lined muffin cups, filling each cup nearly full — I use a cookie scoop. Bake in preheated oven 15-18 minutes until golden and toothpick inserted into center comes out clean.
Cool completely, then pipe cream cheese whipped cream over cupcakes just before serving and top with fresh fruit.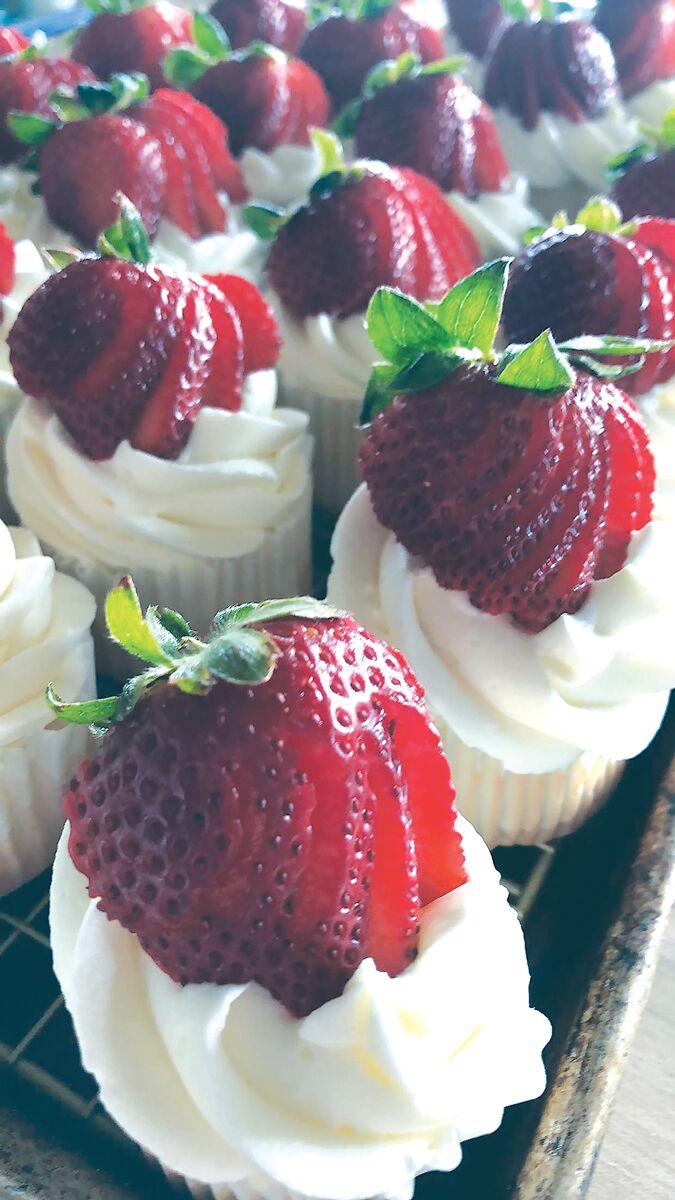 Cream Cheese Whipped Cream Frosting
1 1/2 cups heavy whipping cream
6-8 ounces cream cheese, softened
1/2 cup powdered sugar
Fresh strawberries
In a mixing bowl, whip heavy cream until soft peaks form. In a separate mixing bowl, whip cream cheese until light and fluffy. Add cream cheese to whipped cream along with powdered sugar and whip until stiff peaks form. Store in refrigerator. This is my favorite part.