Sweet Potato Toast is kinda the new thing. Instead of using a traditional slice of bread for toast, just slice a sweet potato lengthwise and cook to create sweet potato toast.
Living in Hawaii, I got really used to eating avocado toast almost every single day after my morning runs — it became my favorite routine. I love finding ways to make my recipes healthier, and I love trying out new combinations of foods I could eat everyday.
Back in February, I attempted to make sweet potato chips with guacamole, but sadly I burned the chips while losing track of time on a FaceTime call with my mom. The next day I had a bunch of extra sweet potatoes I wasn't sure what to do with, since I failed with the chips. That's when I realized I could use them as toast instead of the dry, crunchy rice cakes I had been using for my morning avocado toast. It was love at first bite.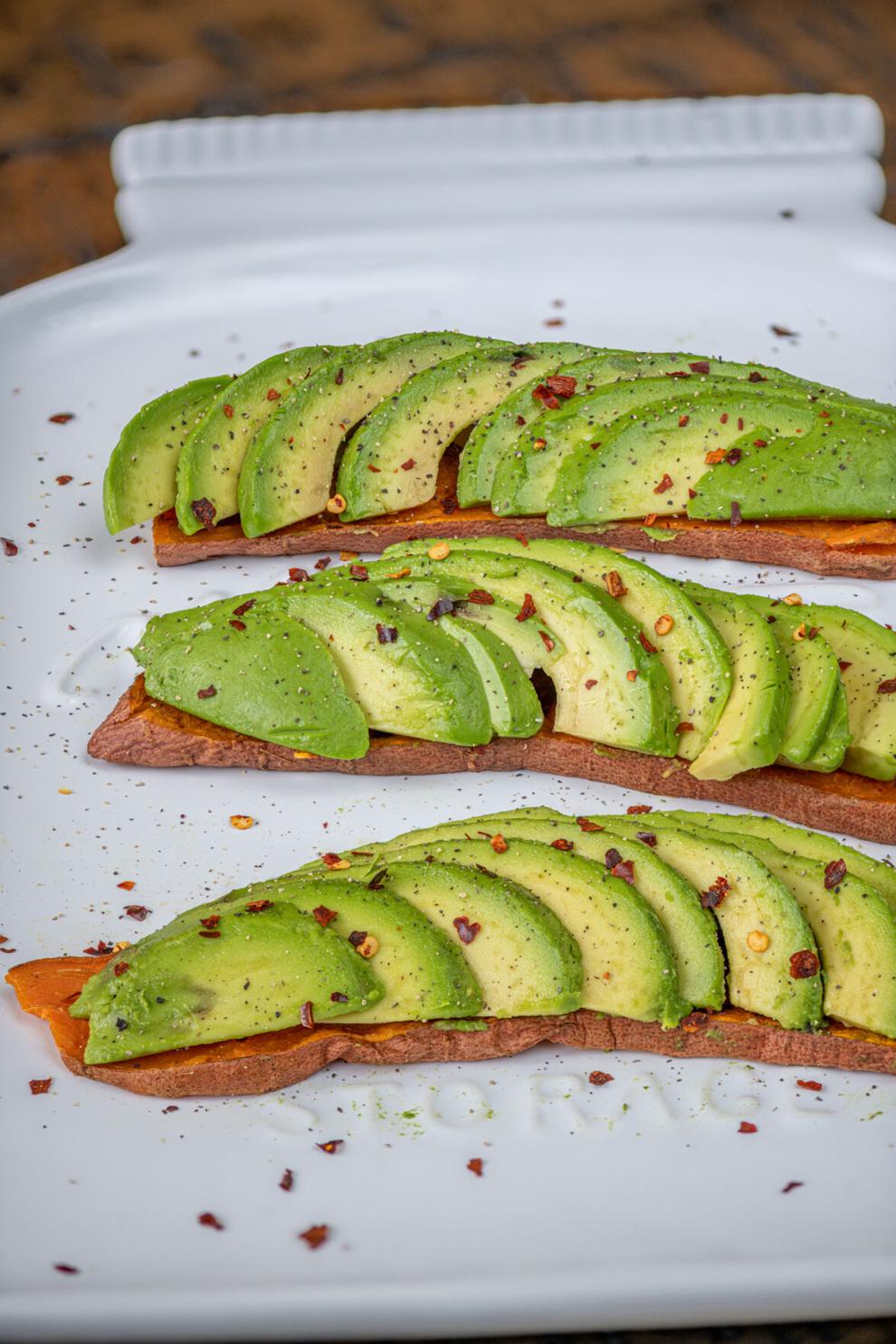 Instructions
Preheat oven to 425°F.
Brush both sides of sweet potato slices with avocado oil or spray with olive oil.
Place on a parchment paper-lined baking sheet or silicone baking sheet.
Bake for 5 minutes. Flip the sweet potato slices and bake the other side for 5 minutes.
Remove from oven and let them cool.
Slice the avocado thinly.
Top each slice of sweet potato with sliced avocado and sprinkle salt and chili pepper flakes to desired taste.
I like to add an over-easy egg and turkey bacon. Customize by trying other toppings — make it sweet or savory.