The Waldport Public Library has announced the winners of this year's Young Writers' Competition: "Reading Colors Your World — How the Events of 2020-21 Have Changed and Inspired My Life."
The Lincoln County students competing in this year's writing competition wrote about grief, fear, loss and courage through fiction and non-fiction. Some wrote specifically about their lives, while others took a creative look at how they survived the past year.
The grand prize winner was Judah Tysman, who wrote a piece titled "Ahab." The high school first prize winner was Daisy O'Hearn, who wrote "Chaos." The middle school first prize winner was Caroline Gardner, with "My 365 Days."
There was a tie for second prize: Jonah Tysman with "Tod and the Time Machine," and Jacob Woodruff with "My Life Through 2020-21." An honorable mention award went to Mattison Frank, who wrote "My 2021 Story." The other participants, also receiving cash prizes, were Gracie Gerding, Rowyn McCabe, Lyla Miller, Vera Kyei and Ajia Simpson.
The Waldport Public Library is planning to create a booklet for historical reference and circulation including all of this year's entries.
The following excerpts are from the top three entries: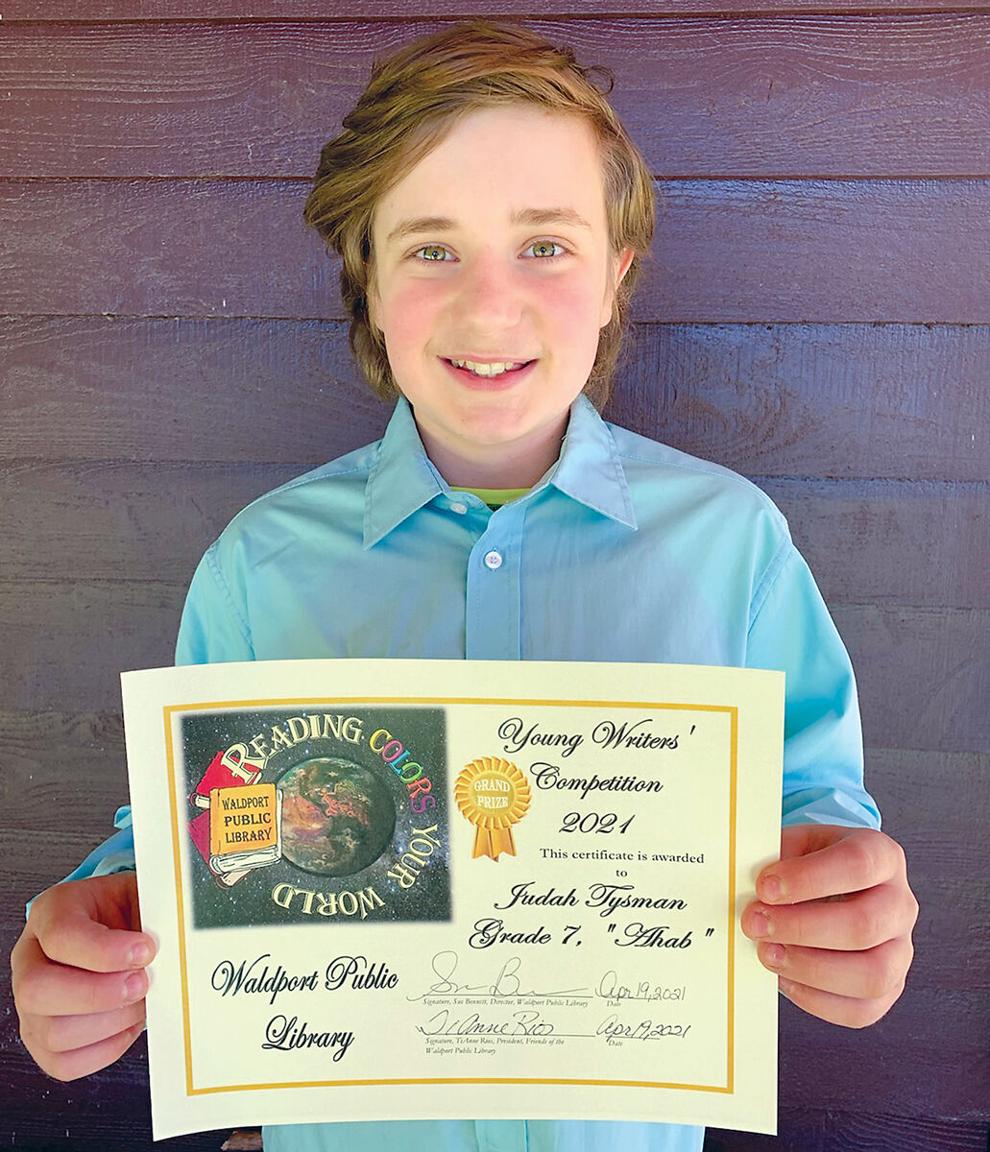 • Grand prize winner Judah Tysman, seventh grade, in his story "Ahab," created a young hero for the times: "Ahab started thinking, what if I found a cure to the virus? He started thinking about what he would need to make a vaccine. He thought what he would make to shrink someone down to the size of the virus to be able to kill the virus efficiently … Ahab started to spray the virus more and more. The more he sprayed it, the more it screamed and thrashed. The virus then smashed into Ahab and knocked Ahab onto his back, breaking one of his hand sanitizer-filled water guns … Ahab had done it; he had helped the old man and millions more. He was so proud of himself, and this experience inspired him to become a biomedical engineer so he could do this for the rest of his life and help millions more by creating vaccines and ways to stop the viruses and diseases from spreading. As Ahab was walking to class, he thought, 'What if I cure cancer?'"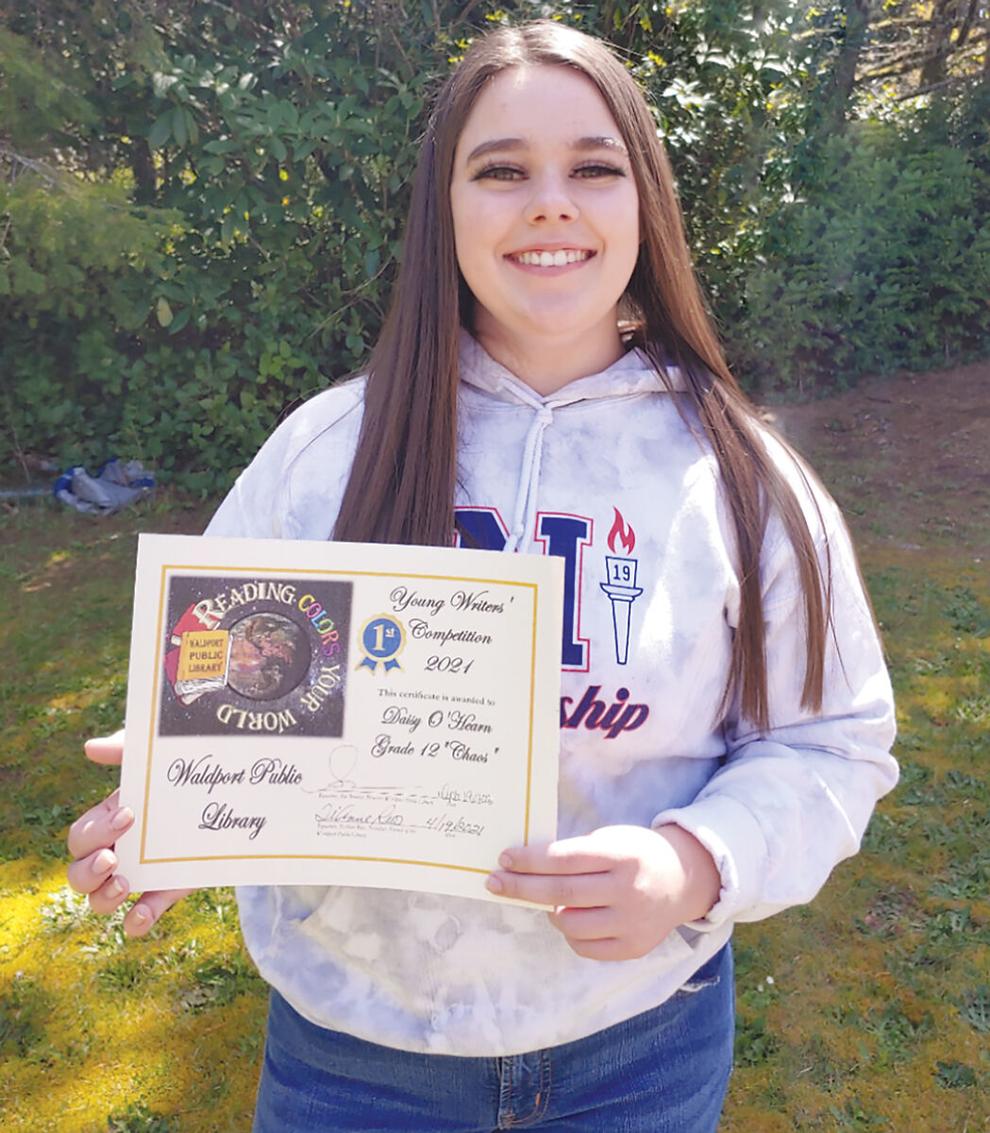 • First place high school senior Daisy O'Hearn is the community service chairperson for her 4-H club and is a member of her high school National Honor Society. During the wildfires in September, Daisy used her skills to reach out and help. "My coastal community is prepared for tsunamis and storms but unfamiliar with the devastation that wildfires bring. Working with community members in proximity brings the fear of contracting this disease. There was no way to socially distance, and homemade masks didn't secure the safety from the hazardous thick red air from entering our lungs … During this time, my community was expecting me to be the ferocious leader I am, yet I was terrified for my safety, the safety of the animals and the safety of the people who showed up to help … Life has changed, and it will always be different. However, I am grateful to be able to take care of and give back to the community. Community service gives my life purpose."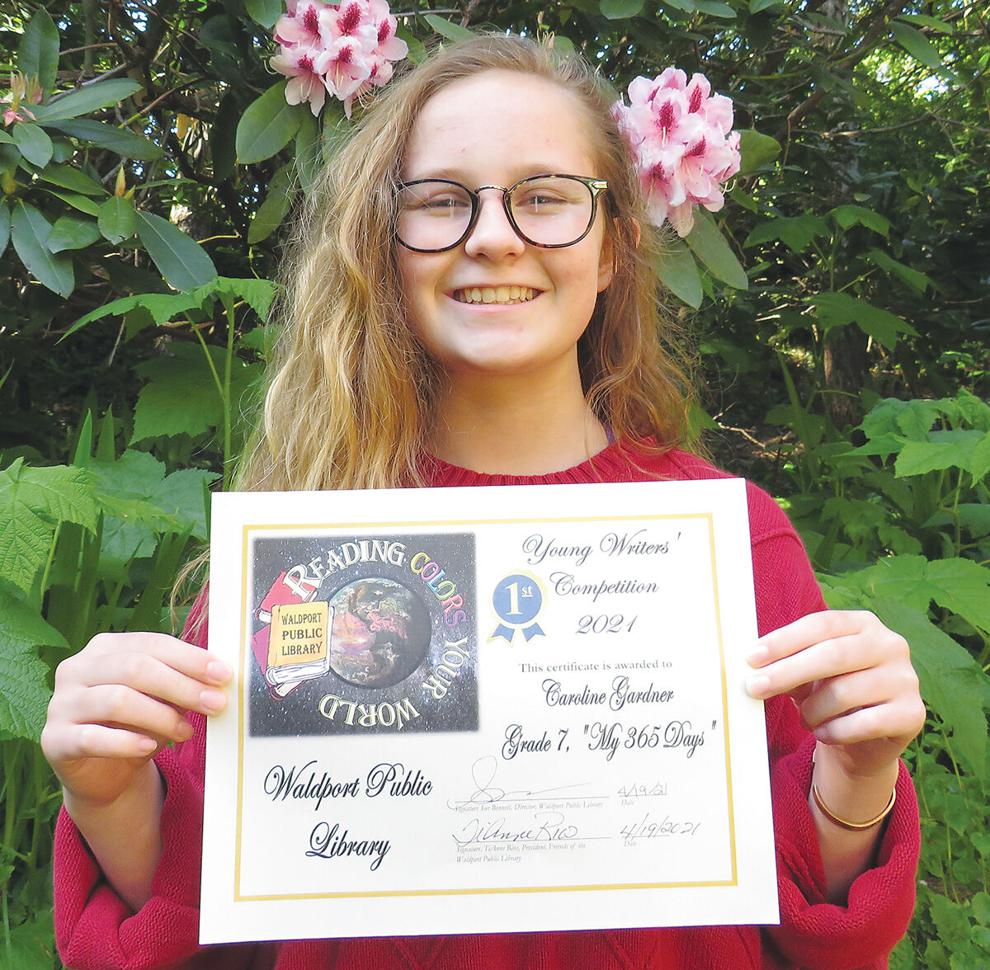 • First place middle school student Caroline Gardner, in her essay "My 365 Days," wrote: "We all remember the day that everything changed. The day the schools closed and the computers opened. We all remember the long hours and late nights. Feeling cut off and disconnected. We wanted to find something that would make this wait worth it, anything to tell us we did something, while we felt like we were doing nothing. We tried baking or gardening, painting or dancing. We waited for that one thing, to make 2020 worthwhile. But nothing came. One thing that made this 365-day period worth the wait was learning that even when you feel alone, you aren't, because when I walked in those double doors, I found out that every other kid felt just as nervous as I did, every other kid went through that with me … We have that one thing that shaped us; that shaped all of us. Because in the end, we all went through this, every single person on this planet went through this together. So, my 365 days weren't for nothing. My 365 days had a purpose, and so did yours."
The booklet of entries is in process and the Waldport Public Library looks forward to making it available. The library is located at 460 Hemlock St. For more information, call 541-563-5880 or go online at waldportlibrary.org.