SOUTH BEACH — Whether you're looking for some expert advice after discovering your green thumb during the pandemic or you're a longtime horticulture veteran looking for a new addition to your personal garden, the Lincoln County Master Gardeners Association has you covered this month with the return of its annual plant sale, though it will operate a little differently this year.
While master gardeners planned to hold the annual sale as normal at Oregon Coast Community College in South Beach on May 22, the county's fluctuating COVID-19 risk level led to safety concerns about gathering people for the event.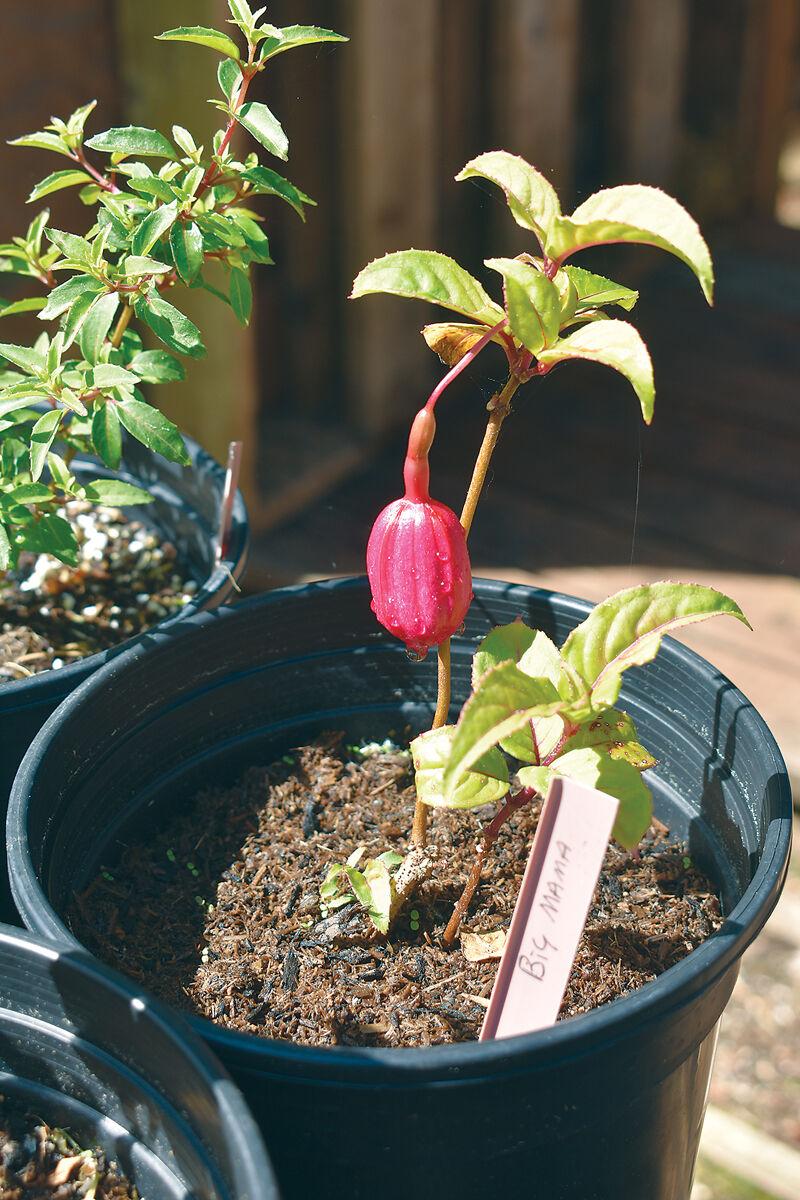 "Usually we have it so people can just walk through the sale and pick out what they want, and that was the plan for this year too until a couple of weeks ago," said Rebecca Hooper, a member of the master gardeners and one of the coordinators for this year's sale. "Oregon State University told us they were concerned about Lincoln County COVID numbers when we entered high risk weeks ago, and they asked us not to do a sale unless we came up with some sort of alternative method of doing so."
Rather than cancel the sale for the second year in a row, the master gardeners came up with a drive-thru format for the sale instead, which is still scheduled to run on May 22 from 10 a.m. to 2 p.m.
"We're going to use the entire upper parking lot to line people up in a system and drive them through the plant sale," Hooper said. "We've got the plants set up in sections, and as they drive through we'll fill their trunks with the plants on their list. If there's substitutions or if something is sold out, we'll also be there to recommend alternatives."
Customers are encouraged to download, print and fill out an order form in advance from the master gardener's website at www.orcoastmga.org. Forms will also be available at the sale, though parking areas for customers to stop and fill them out may be limited. Customers will be able to pay with cash, check or card.
The sale features five categories of plants: natives, ornamentals, tomatoes, herbs and vegetables. All are sourced from the gardens of local master gardeners in a wide range of varieties to choose from. For example, Hooper estimates the sale will feature over 600 types of tomato plant.
"For our plant sale, we don't grow everything in a nursery in one spot, all the plants come from propagation or seeds from different master gardeners at their homes," Hooper said. "This is probably the best selection of Oregon native plants in the county and maybe one of the better ones in the state."
Hooper added part of the motivation to hold this year's sale was to fill in the gaps made by shortages of packaged seeds and plants due to the influx of people starting or expanding their home gardens.
The sale is also the local master gardeners primary source of funding for the year, much of which goes toward scholarships for local students interested in botany and horticulture, as well as many other local projects.
Master gardeners also maintain several demo gardens in the county, one of which is on the Oregon Coast Community College campus. The gardens feature everything from vegetables to local plants and flowers that thrive on the coast. Normally, residents would be invited to the gardens to learn more about gardening and native plants, though most of those events were put on hold this year due to the pandemic.
"We consider the sale one of the most important things the Lincoln County Master Gardeners do for the county," Hooper said. "It's just a great way to share our love of plants and get some face-to-face contact to talk to people about the yards, their needs and what they want. It's a chance to have an entire parking lot full of gardening experts to help answer your questions. That's what we love the most, education and sharing our knowledge and success as a gardener."