Stuff happens. My personal apologies for last week's missing column. There was supposed to be a notice in the newspaper, and it must have gotten lost in cyberspace. But I thank you for your calls of concern, your texts and your worried emails — it's very heartwarming for a writer to be missed.
But I am back now with a very good reason for skipping a week. My beloved daughter Rocki arrived from California for four precious days, and I wasn't about to miss a moment. We have not been together for three years (due to life having other plans, including COVID-19), so you can imagine what this visit meant to me — and to her also.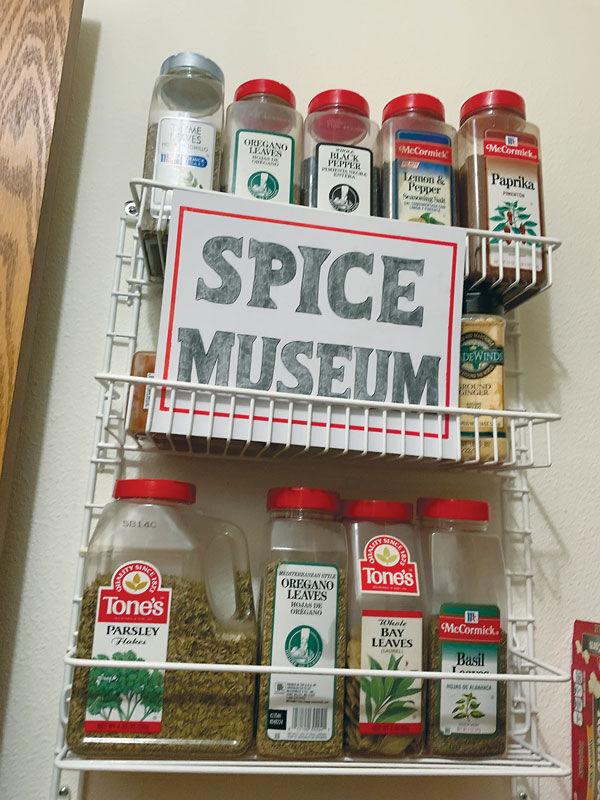 Some of you know of the pranks that have been going on between us for years, such as the ancient fruitcake that made secret trips between our freezers for almost 20 years. Some of you know that my husband Burt and I planted plastic flamingos all over their pristine California lawn — only to find those same flamingos in our bed six months later. That story appears in the current Chicken Soup for the Soul book titled "Christmas is in the Air."
And now for the latest caper, which is already a funny word to use since I'm pretty sure capers are somehow related to cooking. (I'm not a cook, but she is).
When I knew Rocki was coming for a visit, I mentioned to a funny and creative friend that I knew my daughter was going to rag on me for hanging onto the same spices since 1937. She claims to clearly remember some of my spices from her childhood. The pantry in this house has special spice racks, and there is also a spice drawer in the kitchen. I don't cook much anymore since I live alone and am too visually challenged to read labels, but I still like knowing the spices are there. The last time my daughter was here, she gave me a bad time about those outdated spices, but I kept them anyway for the sake of nostalgia. When I mentioned to my creative friend that I was bracing myself for my daughter's motor-mouth, my friend said, "Why not put up a funny sign?" When I told her about the spice drawer in the kitchen, my friend said, "Oh, I will make you two signs!"
I put the signs in both places and sat back to await my daughter's reaction. There was lots of laughter for both of us, and I certainly hope my editor will be able to find room to show you the signs today.
If you are wondering, "So then what happened?" Rocki and I ceremoniously dumped those ancient spices into a garbage bag. But if she thinks that's the end of this, she is wrong. The racks looked so sad and empty my inner gremlin urged me to put everything back in place. The signs are too funny to give up, and she plans a return visit in the near future. Unless I come up with a more clever caper, the spices are staying put. 
The spice signs are not as funny as flamingoes and fruitcake, but close enough.
Bobbie Lippman is a professional writer who lives in Seal Rock with her cat, Purrfect. She is the author of "Good Grief: A Collection of Stories As One Woman Journeys From Heartbreak To Healing Through Honesty and Humor." The book, with all proceeds going to the Rotary International Foundation, is available at JC Market in Newport and directly from Bobbie, who can be contacted at bobbisbeat@gmail.com.