YACHATS — An art gallery and studio in Yachats is open after extensive renovations and a vision to bring a community space to southern Lincoln County.
Artist Joyce Centofanti and partner Robert Conway opened the Peephole Gallery and Studio at 502 Highway 101, next to the space formerly occupied by The Laughing Crab. The couple met in 2017 when Centofanti moved to Seal Rock next door to Conway. "She bought a house in the wrong neighborhood," joked Conway. "Or in the right neighborhood," added Centofanti.
After briefly considering opening a studio in her home, Centofanti said they found two adjacent empty storefronts in Yachats and thought the space would work. The space had plumbing roughed in but no electrical or insulation, so it was basically a blank slate to work on. They closed on the property in February and started working on the gallery and studio.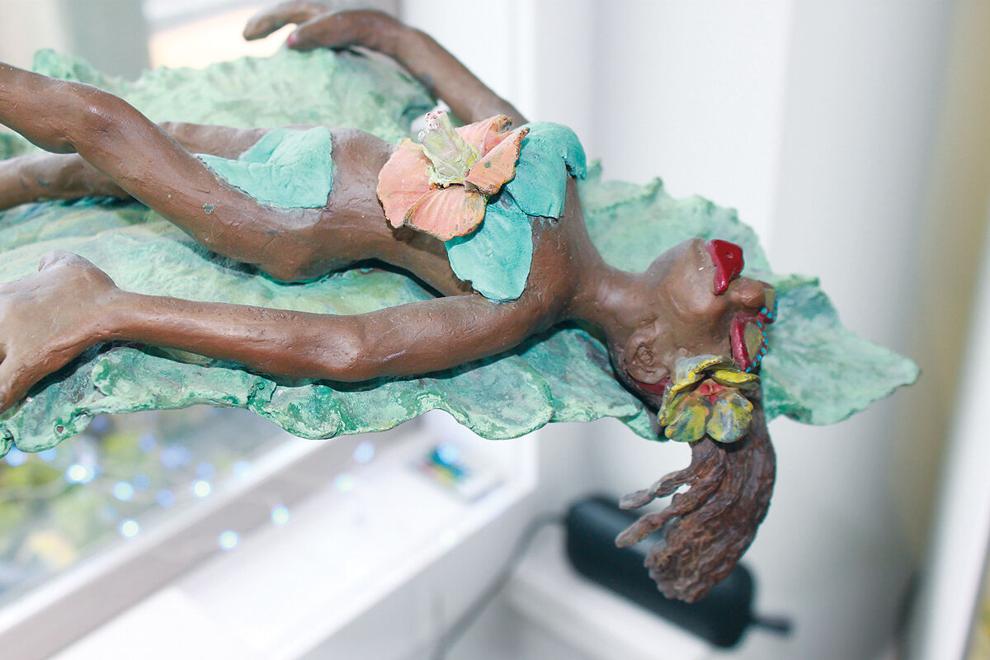 "We had this vision, and it was pretty exciting," said Conway. "We got to choose the lights and where the outlets were and really make it the ideal space." 
Centofanti, a lifelong teacher and artist, said she was looking for a different type of gallery to show her work and her skills. "The idea is that artists can conduct demonstrations and workshops in the studio," she said. "And there is also a beautiful show space."
The Peephole Gallery and Studio is named after Conway's boat and is a nod to writer Kurt Vonnegut, who referenced birth as an opening peephole and death as a closing peephole. "And for us, it is when somebody does their art, it's kind of like a peephole opening," Centofanti said.
Centofanti has created art her entire life and said having much of her work shown in one spot has been interesting. "My work has always been fun and whimsical. It is supposed to evoke laughter." She will eventually bring her pottery wheel and other art projects into the business to demonstrate to visitors.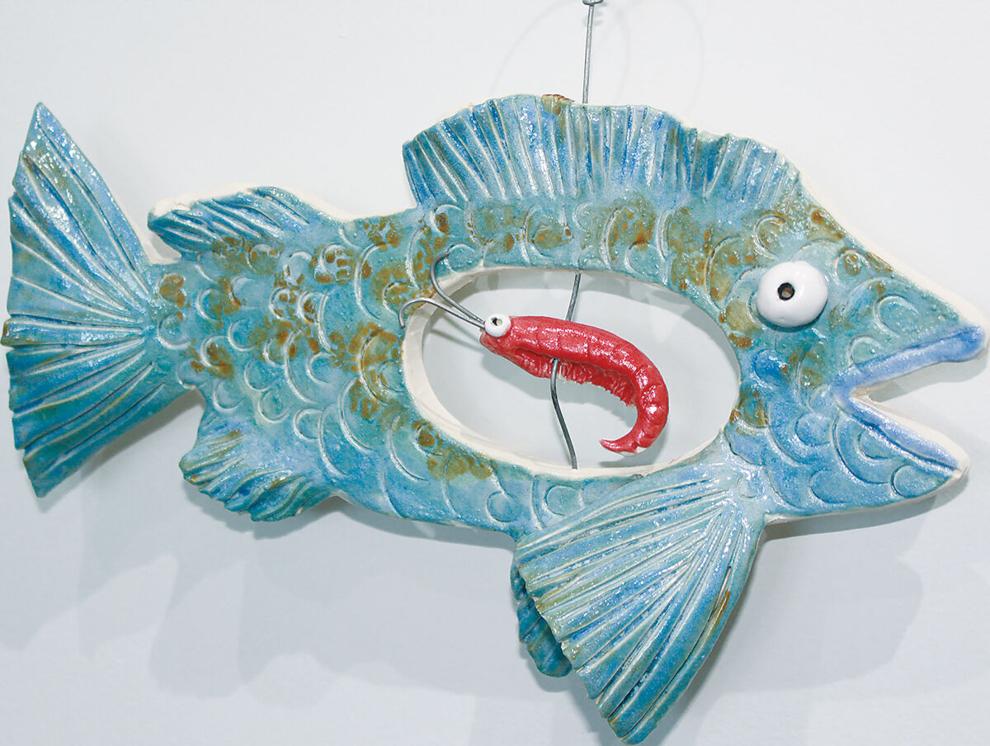 In addition to Centofanti's sculptures, the gallery features other artists' alcohol ink paintings, bronze sculptures, watercolors, pottery, Navajo beaded jewelry, photography and encaustics, among other works. "The idea is that there isn't any crossover of artists, like three wood workers or four ceramists. We really want to spotlight each artist's mediums."
Some of the work in the studio is very high end. They carry several originals from world renowned painter Frank Ettenberg. Now in his late 70s, Ettenberg has Alzheimer's disease and lives in a private care facility. "There were always patrons who bought his work, so he was able to live as an artist, but he doesn't have a big retirement," Centofanti said. "The sale of his work is helping him stay in a private care facility. I feel really honored to have his work here because he is such an incredible artist." 
There are many other gallery offerings, such as jewelry, greeting cards, pottery mugs and ornaments with a lower price point. 
The studio space will be for visiting artists as well as juried and themed shows, such as one with all Yachats artists. Though the website is still a work in progress, openings will be listed on the website and on social media. Once the website is live, there will be a submission form for new artists interested in showing in the gallery, plus sign-up forms for classes and workshops.
Depending on the number of submissions, the visiting artists will be switched out every few weeks and conduct workshops while they are there. Centofanti envisions a variety of workshops, from a two-hour class that would work for tourists to a class over several days for people interested in ceramics.
The couple is looking forward to the next step, which is getting more artists in the gallery. "I know there's a ton of beautiful art out there," Centofanti said. "The goal is to have the Peephole be an active space and be there for the community."
Right now, the Peephole Gallery is open from 10 a.m. to 5 p.m. Thursday through Monday. They will expand hours during the summer and hope to eventually hire a part time person to work the gallery. The website, peepholegallery.com, is expected to go live soon. Follow the Peephole Gallery on Facebook and Instagram for the latest updates.