LINCOLN CITY — For the past 11 years, Dr. Jen Malter and her partner, Mary Kincaid, have worked to help care for the furry and feathered residents of Lincoln City as the owners of the Oceanlake Veterinary Clinic. Starting this week, they'll be doing so at a brand new clinic building designed from the ground up specifically for veterinary work.
Oceanlake opened the doors of its new clinic building at 3219 NW Highway 101 — the former location of the Lincoln City Feed Store — On Monday and began welcoming back existing clients while gearing up to accept new ones starting June 1. Oceanlake offers care for small mammals, such as dogs and cats, and some exotics, such as birds, ferrets and guinea pigs.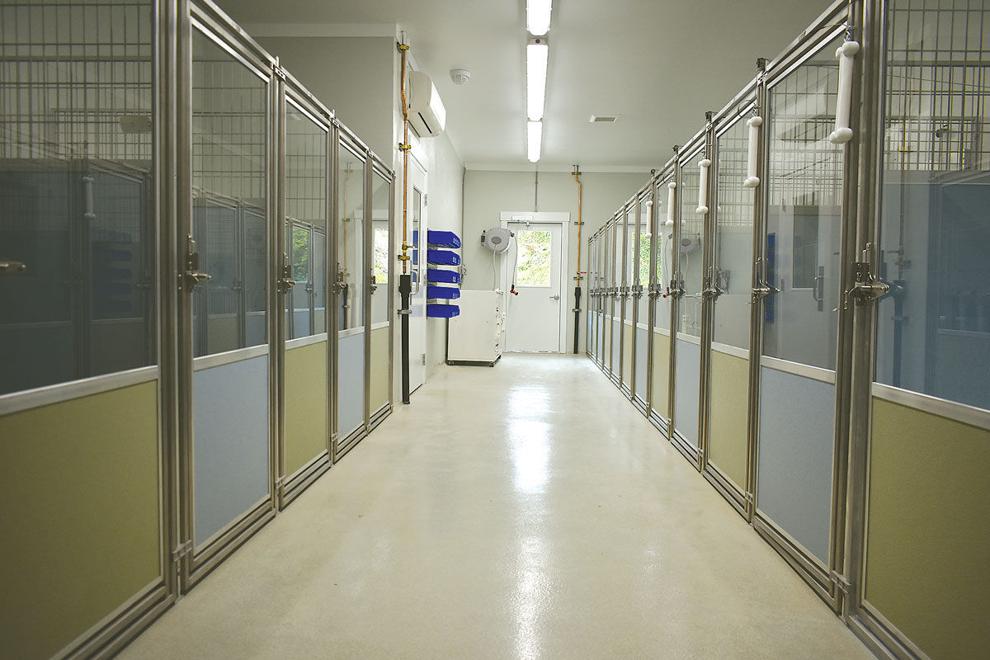 "We really just outgrew our old space and wanted to be able to serve our community in a space that was more perfectly designed for what we do," Malter said. "We wanted to add some new features and really just update the clinic. We've put a lot of work into adding some innovative stuff for our staff, clients and patients."
Malter plans to hold a grand opening celebration with games and prizes eventually, but those plans are on hold until the Occupational Safety and Health Administration lifts certain restrictions. Currently, vets are limited to allowing only staff and patients inside their facilities, with pet owners forced to wait outside due to COVID-19 restrictions.
Regardless, Malter and her staff are excited to continue serving Lincoln City in their new facility, which she said has been meticulously designed for both form and function.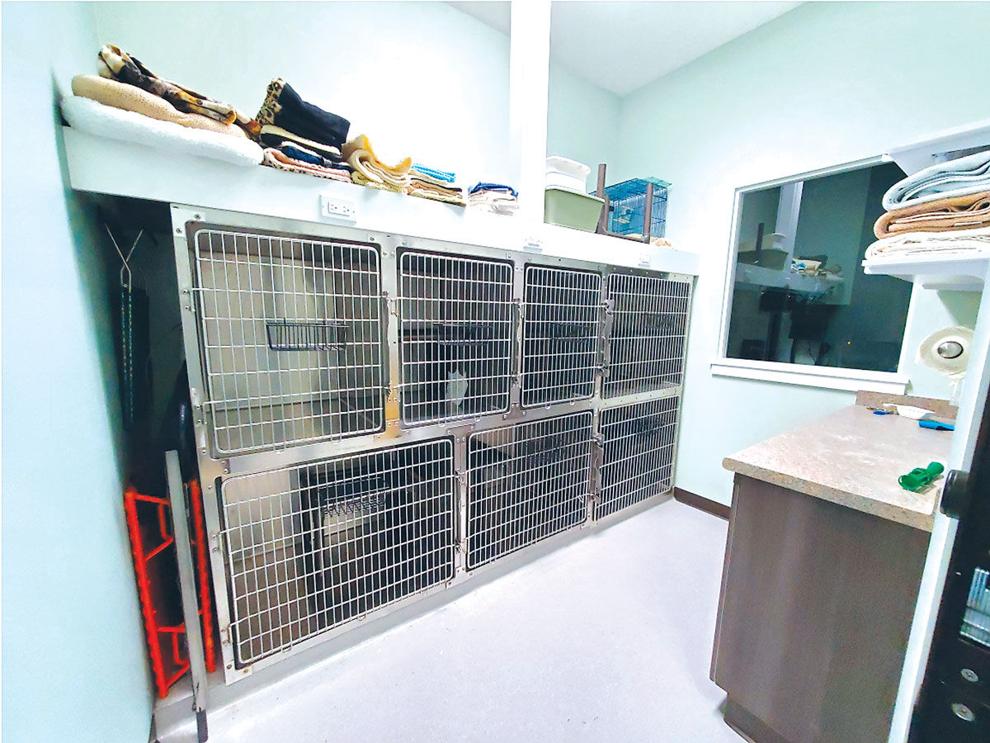 "Our other clinic was always warm when you walked in, and we prided ourselves on its cleanliness and our customer service. It was super important to me that we didn't lose that feeling," Malter said. "It looks bigger, newer and cleaner now, but we didn't want to lose that warm, ocean, coastal feel."
The new building was designed specifically to accommodate a veterinary clinic, as opposed to Oceanlake's previous location at 3545 Highway 101, which saw many different businesses come and go over the years. The new clinic is also more than twice as large as the old one at 5,000 square feet.
"The building we came from was built in 1954 and wasn't originally designed as a veterinary clinic," Kincaid said. "It's been multiple things like a real estate office, a doctor's office, dentist. It served us well, but its good to be in a new building more suited for our work."
Malter said one of the biggest new features is the clinic's expanded boarding kennel area, which is available for pet owners to book even if they aren't a regular client at the clinic. Malter used the new facility as an example of just how much thought was put into the design of the entire building.
"These are epoxy floors that we spent a lot of time getting the consistency just right to not rough up their paws. For the kennels, we used tempered glass and stainless steel so they'll hold up even in wet conditions. These FRP panels are designed so the littler dogs wouldn't see each other. These flush valves help the girls with cleaning," Malter said. "We looked up the best lights to put in, and we were clear with the contractors we wanted this room to have as little noise as possible. It's just an example of how there's a lot of thought in everything we looked at."
Construction on the new building began in June 2020, and Malter said part of what makes the new building special was how many local contractors from the community were involved, from the light fixtures by Lincoln City Glass to the front desk, which was done by Schooner Creek Designs. Malter said many of those contractors were also some of her longtime clients, and ultimately the construction felt like a true community effort.
"We're really appreciative of the community support that got us here. I also appreciate all the staff along the way that got us here," Malter said. "We've got an incredible staff here, and they're devoted to the community. They do this job because their heart is in it, and we're really lucky we have the group that we do."
While most of the construction on the main building is finished, Oceanlake will add an outdoor play area for boarded animals around June 7.
Malter will serve as the clinic's primary veterinarian, with a second veterinarian starting soon. Eventually, Malter hopes to have three veterinarians working full time at the clinic.
To contact the clinic ,call 541-994-2929 or email ocenalakevet@yahoo.com.