Tamale Time in Seal Rock has changed its name and menu. Now known as Good Mood Food, it will be serving up a variety of homemade comfort cooking for preorder and takeout instead of its previous Mexican fare.
While the COVID-19 pandemic left many businesses in free fall, owners Lauren and Mateo Lopez were able to establish themselves in Seal Rock over the last two years, first regularly selling out of Mexican food made from scratch as Tamale Time, and now taking the opportunity to expand their menu and rebrand as Good Mood Food.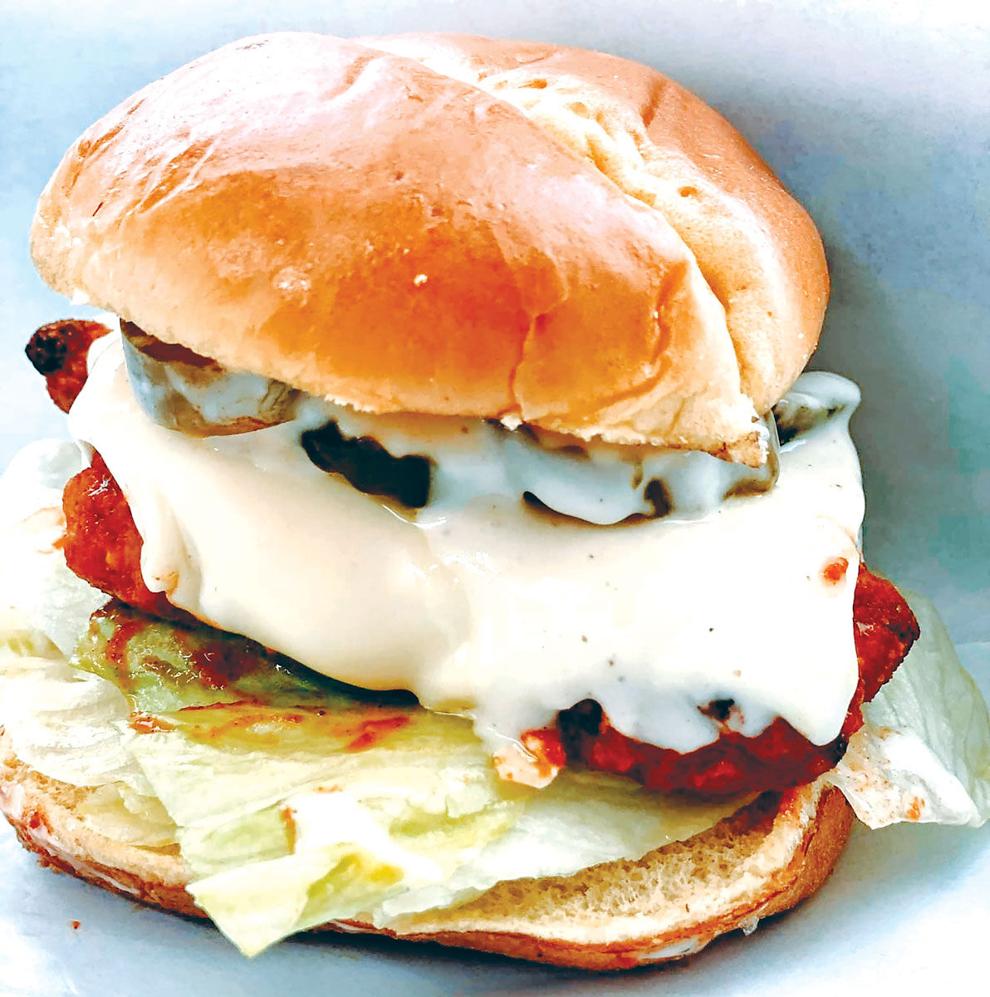 "We started selling tamales from home, but when the pandemic hit, we lost our jobs, and I had to take a job at Fred Meyer," Lauren said. "While I was working there, an investor saw I was working hard cooking as well and decided to start buying my tamales for his store, and after a month, since he had known the landlord here, we were able to open up Tamale Time."
The Lopezs have a long history cooking, with Lauren previously working as a chef and caterer and the two often cooking up batches of tamales for Mateo and his work crew when he did construction before the two moved to the coast. Although cooking tamales started as a side business for the two, they see Good Mood Food as their opportunity to become a local staple.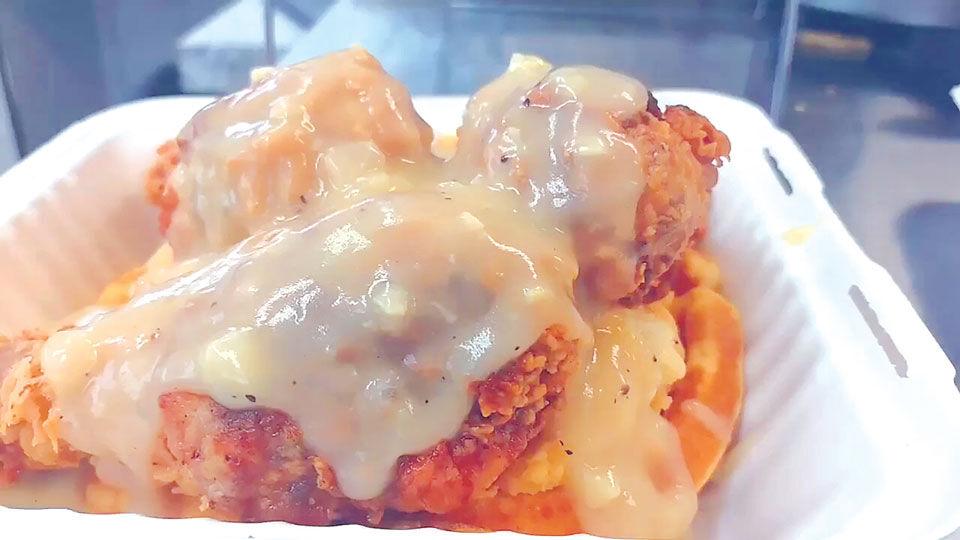 "We decided to change our business structure, so instead of having dinners going out every single night, now we have preorders on the weekends," Lauren said. "For example, Friday is fried chicken and cornbread waffles with mashed potatoes and gravies, and if you order ahead for Friday, Saturday and Sunday dinners, we make it all happen here."
"Really, we decided it would be good to expand instead of staying boxed into just one type of food," Mateo said.
Reopening last month as Good Mood Food, the Lopezs' new regular menu includes a variety of melts, burgers and other standard American fair like hot dogs and chili, while their pre-order menu varies from day to day — chicken pot pie on Saturday and spaghetti and stuffed meatballs on Sunday, for example.
Part of the change in menu comes from a change in demand. Previously working as a chef, Lauren said she ended up developing her own "secret" menu. After word of it got around, she ended up with so many off-the-menu orders, both at her previous job and at Tamale Time, she decided it might be a good idea to make it a regular thing.
"We saved up for a year and honestly just opened up the next day as Good Mood Food, painting and changing all our signs," Lauren said. "Really, we just decided that we love comfort food and went ahead and did it. Some people had thought we shut down since we changed overnight, but we're still here and doing better than ever."
Lauren said the biggest difference so far is that the new comfort food menu is a lot less time consuming to prepare, noting that before it took around six hours to prepare a single batch of tamales. She can also stay open much later, instead of selling out during the afternoon.
For now, they plan to continue to operate in their current location, the small red building at 10797 S Coast Highway in Seal Rock, and gradually they will add new items to their menu. Depending on how things go, they might have their eye out on a new location to open a larger restaurant in the area.
Good Mood Food is open from 11 a.m. to 7 p.m. Thursday through Sunday, and from 11 a.m. to 6 p.m. on Monday. They are closed on Tuesday and Wednesday.
Customers looking order one of Good Mood Food's weekend dinner options should pre-order at least 24 hours in advance and can order by calling 458-562-9156. Pick up times are from 5 to 7 p.m.
People can also take a look at Good Mood Food's Facebook for specials and the latest menu at https://www.facebook.com/THEGOODMOODFOODS/.