NEWPORT — The COVID-19 pandemic changed most peoples' lives in some form or another, but for Sira Balderas, it was the catalyst that brought a long-time dream to reality.
Balderas had a COVID-related layoff in 2019 from her banquet job at a large hotel in Newport. When she was called back at the hotel to work after some pandemic restrictions were lifted, she was put in a new position, since banquets were still on a pause. While she was glad to be back working, she found she wasn't all that happy, and her mind went back to being an entrepreneur. "For a long time I had thought about opening a restaurant, but it was never a good time," she said. "But then, all the signs said 'Yes. It is your time Sira.'"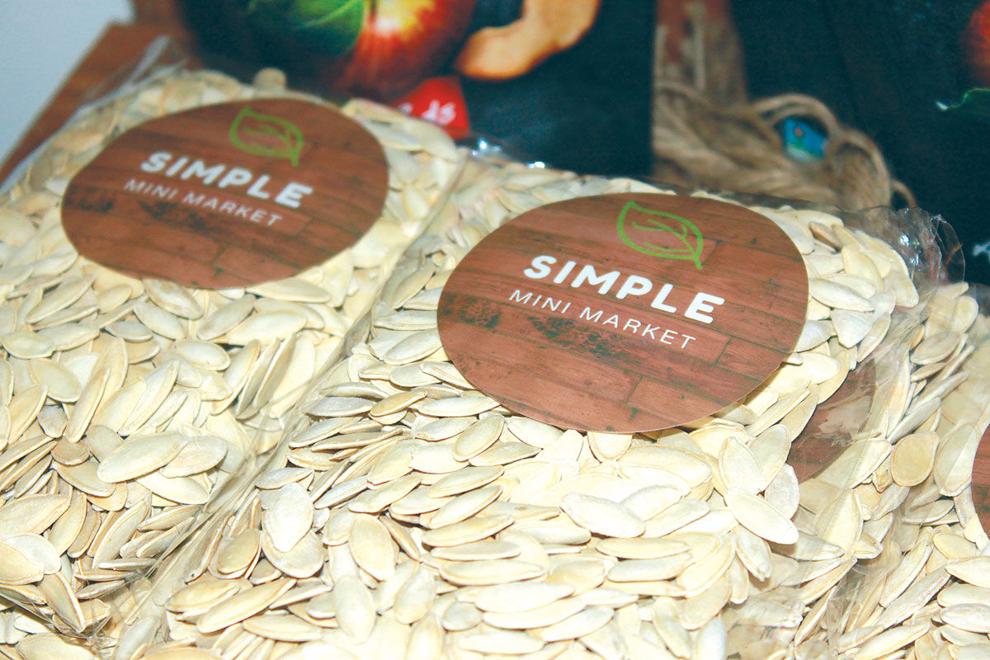 After living in Newport for more than 20 years, her family moved to the north side of town, and it was there the idea of a small market struck her. "I realized there isn't anything convenient anywhere close. There is Walmart and Fred Meyer, but no place to just go in quickly." The places like gas stations that people could go in and out of in a hurry don't carry much, if any, fresh produce or organic foods.
Simple Mini Market was officially opened in the beginning of July. It is located at 5417 N Coast Highway, just north of the Yaquina Head Lighthouse road between Bonnie's Espresso and Hazy Day.
Since she opened the store during the busiest part of the tourist season, Balderas said she was busy right from the start and has already learned a lot. "I am still learning. People have told me what they need, and I try to find it and carry it for people." Balderas said she had a customer who wanted kombucha. She wasn't familiar with it but sought it out and now carries it in her store. "I didn't know what kombucha was," Balderas said while laughing. "Everyone knew about kombucha but me! But now I know."
The store carries a good selection of organic produce, as well as packaged organic products. She said the mini market stocks a little bit of everything for locals and travelers who just need to pick up something they've forgotten to pack, such as a toothbrush, shampoo or sunglasses. There is also an area of T-shirts and gifts.  
By all appearances, it is not a typical convenience store. Balderas says the store is more of a reflection of her personality — welcoming, warm — but with many great products. "Every day I am learning something new," said Balderas. 
The food is prepared fresh every day, from grab-and-go snacks and salads to a full-on lunch menu. The Simple Mini Market also has a menu of food to order, including panini sandwiches, freshly squeezed juices, smoothies, breakfast burritos, elotes (Mexican-style street corn) and original style Mexican tortas. Tamales are made fresh each day from her mother's recipe, who made them for more than 30 years. "If everybody is happy, then I am happy," Balderas said.
Although she carries many Latino products, Balderas stresses the Simple Mini Market is not just a Mexican market — it is for everyone. "What you see in here is what is in our family's heart."
The Simple Mini Market may have been Balderas's idea, but it is a family operation. Her two daughters, ages 13 and 16, work in the store when they are on school breaks. Her husband, David, who has worked just up the road at Pacific Shores for more than 20 years, helped design the interior and custom made the counter and modern yet rustic feeling shelving made from pallets. "I showed him the pallets and he said, 'Are you crazy?'  And I just knew at the end it would be nice, and he would be proud of himself. And he was.
"It was my idea, and my husband supported me a lot, and I am glad he listened," she added.
As a business owner, it is also important for Balderas to show her daughters the value of working hard. "I want them to understand where the money comes from. That's how I grew up in Mexico, learning from my father." 
Soon, the Simple Mini Market will have online ordering, the option to take food stamps and hopefully an alcohol license to sell wine and beer.
The Simple Mini Market is open Monday through Friday, from 8 a.m. to 6 p.m., and Saturday, from 9 a.m. to 6 p.m. The store is closed on Sundays. "We need one day for family time," Balderas said. "Money is important, but family is more important."
Follow Simple Mini Market on Facebook to see the daily specials. Or go to www.simpleminimarket.com for more information.