The Yachats Banner Project auction has gone live online. People can now view and bid on any of the 36 banners created by south county artists that are presently hanging on the antique lampposts along Highway 101 in Yachats. But hurry up if you want to see them while they are hanging as they could be coming down any day.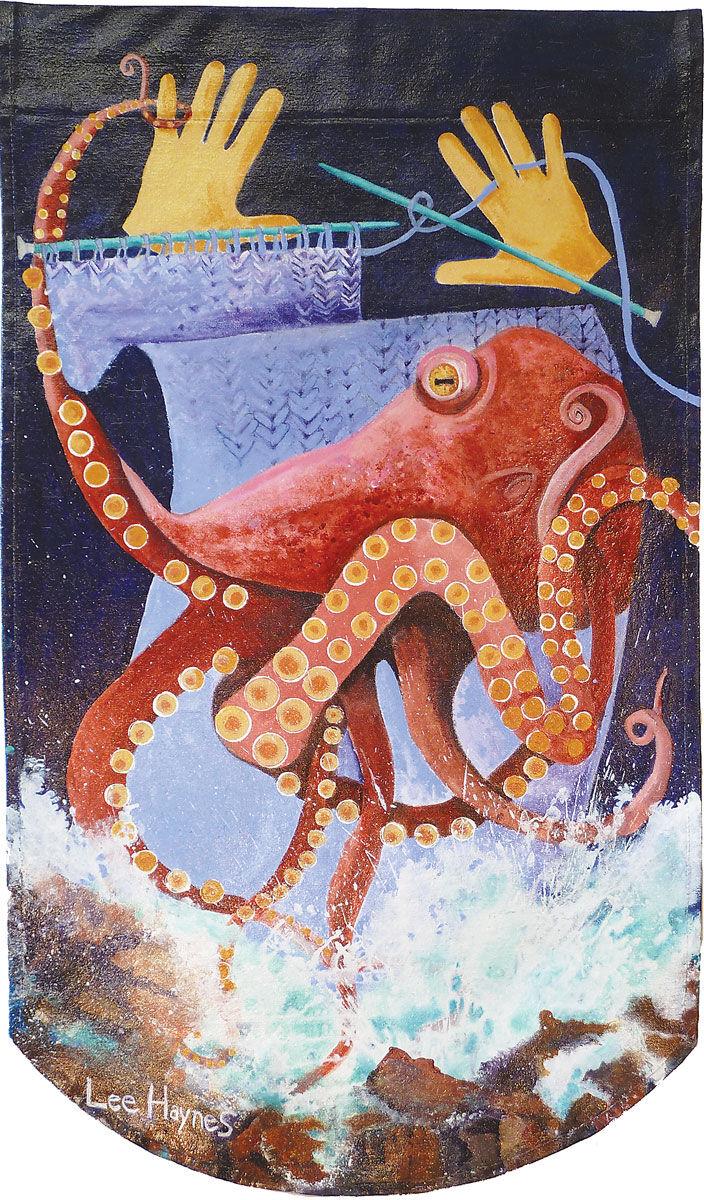 The 2021 theme is "What's Inside Gets Out at Yachats." Once again, Yachats artist Michael Guerriero is coordinating the project with the sponsorship of Polly Plumb Productions. The canvas banners are about 23 by 42 inches, with a rounded bottom. Individual designs are applied with acrylic paints by 36 volunteer artists — volunteering artists are limited to those who live within about 15 miles of Yachats.
After the banners come down, Guerrierro prepares them for the auction with "touch-ups and repairs" to fix any damage caused to the banners while they were hanging. "Nearly half of the artists involved are new to the project. We have another successful creative year, with many exciting original images," Guerrierro said.
This is the fifth year of the popular project. Traditionally, the banners have been auctioned off in a fun-filled gala community event held at the Yachats Commons, however, due to COVID-19 restrictions and concern for everyone's safety, there will be no silent auction this year. Funds raised go to a local arts education and projects. The Waldport-based Alsea Bay Center for the Arts is a new recipient — they received funds for their 2021 banner project.
The online bidding has started, and the hammer will fall at 4 p.m. on Saturday, Oct. 2. See all the banners online, plus access the auction on the Polly Plumb website — www.pollyplumb.org. Anyone with questions can email auction@pollyplumb.org
Polly Plumb Productions is a tax exempt 501(c)3 organization that produces and supports diverse, artistic, colorful, whimsical, musical and intelligent arts, and cultural programming.