A new exhibit, "From the Ground Up," featuring artists Dennis White and Martha Wallace, opens today (Friday) in the Chessmen Gallery at the Lincoln City Cultural Center.
An in-person opening reception will take place today, from 5 to 7 p.m., and a virtual gallery opening tour on Facebook — @Lincolncityculture — can be accessed on Saturday, June 12.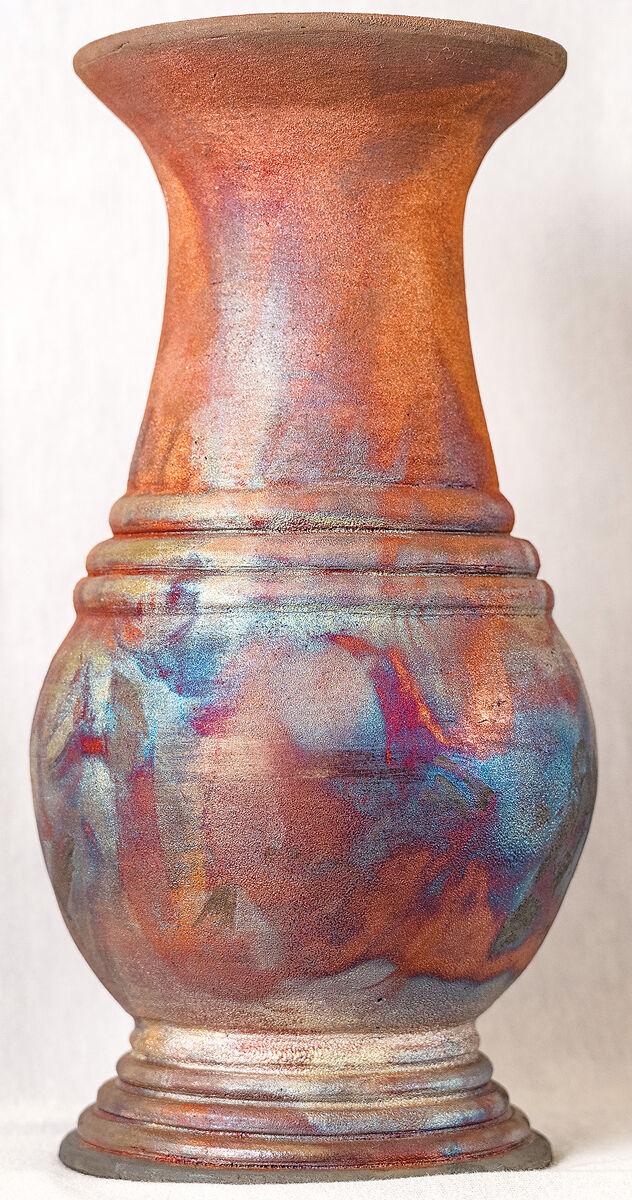 "From the Ground Up" is a collection of nature inspired, abstracted, color photographs by White and Raku and traditionally fired works in clay by Wallace. Together, this work resonates with surface textures, colors and shapes arranged to elicit a sense of surprise and pleasure. The exhibit will run through July 4.
White says of his work: "Composition and color (including its absence) are front and center in my pursuit of photographic artistry. I am particularly fascinated by the shapes, color and light that might show up in anything from a landscape to lichens on rock or the detail of weathered paint on a fishing vessel. Oregon is a particularly rich environment for photography with its diversity of beauty: cityscapes, mountains, rivers, farmland, forests and, of course, the Pacific Ocean with its headlands, tidal zones, waves, and wildlife. I hope that my photographs can connect with viewers in a way that communicates a little of the magic that I am finding all around us."
And Wallace says this about her art: "For the last five years, I have worked to master the making of fine porcelain dishware. In the last year or so, I have experimented with combining thrown and hand-built forms. I use both organic and architectural forms as embellishments to thrown forms to get more interesting shapes. Preparing for this show has allowed me to experiment with texture and color to create forms that hint at — if not actually resemble — nature."
The Lincoln City Cultural Center is located at 540 NE Highway 101. Hours are 10 a.m. to 4 p.m., Thursday through Sunday. Masks and social distancing required in the building. For more information, call 541-994-9994, head to lincolncity-culturalcenter.org, or become a friend on Facebook.