The Fiber Arts Studio Gallery, located inside the Lincoln City Cultural Center, will feature a new exhibit called "Eccentric, Eclectic, Embellished, aka Projects My Way," featuring works by JoAnn Ballantyne. This show, filled with colorful fabric expressions, will open on Friday, Sept. 3, and run through Oct. 31. An in-person reception, paired with the Chessman Gallery's reception for the Sitka Center's Schnitzer Print Making Exhibit, will be held on Friday, Sept. 10, from 5 to 7 p.m. at the cultural center.
Ballantyne creates in many art mediums, but she always returns to her love of fabric. She credits childhood memories of a beautiful bright blue coat her mother made with the beginning of her affair with color, textures and wearable art.
"I love to collage several fabrics and let them play with each other," Ballantyne said, and she presents appliqued collage art hangings, clothing incorporating her photography with embroidery embellishments, and statement pieces inspired by a poem she has written or book read. Her personal style has evolved from 1960s tie-dyed hippie designs, '70s disco outfits, her daughters' little girl fashions through the '80s, professional suits in the '90s, and now, her colorful eclectic retired-beach look.
Ballantyne retired to Lincoln City in 2016, having lived in Oregon since 2005. She has been an active member of the arts and activities communities and is an avid photographer, writer and walker. She has taught classes in Sewing Techniques, Know Your Sewing Machine, Felting, and Fabric Collages. Her creations have retailed extensively in California boutiques, and currently her art pieces and paintings can be found at the Beachstone Gallery inside the Artist Studio Association in Lincoln City. Each piece is as individual as she is.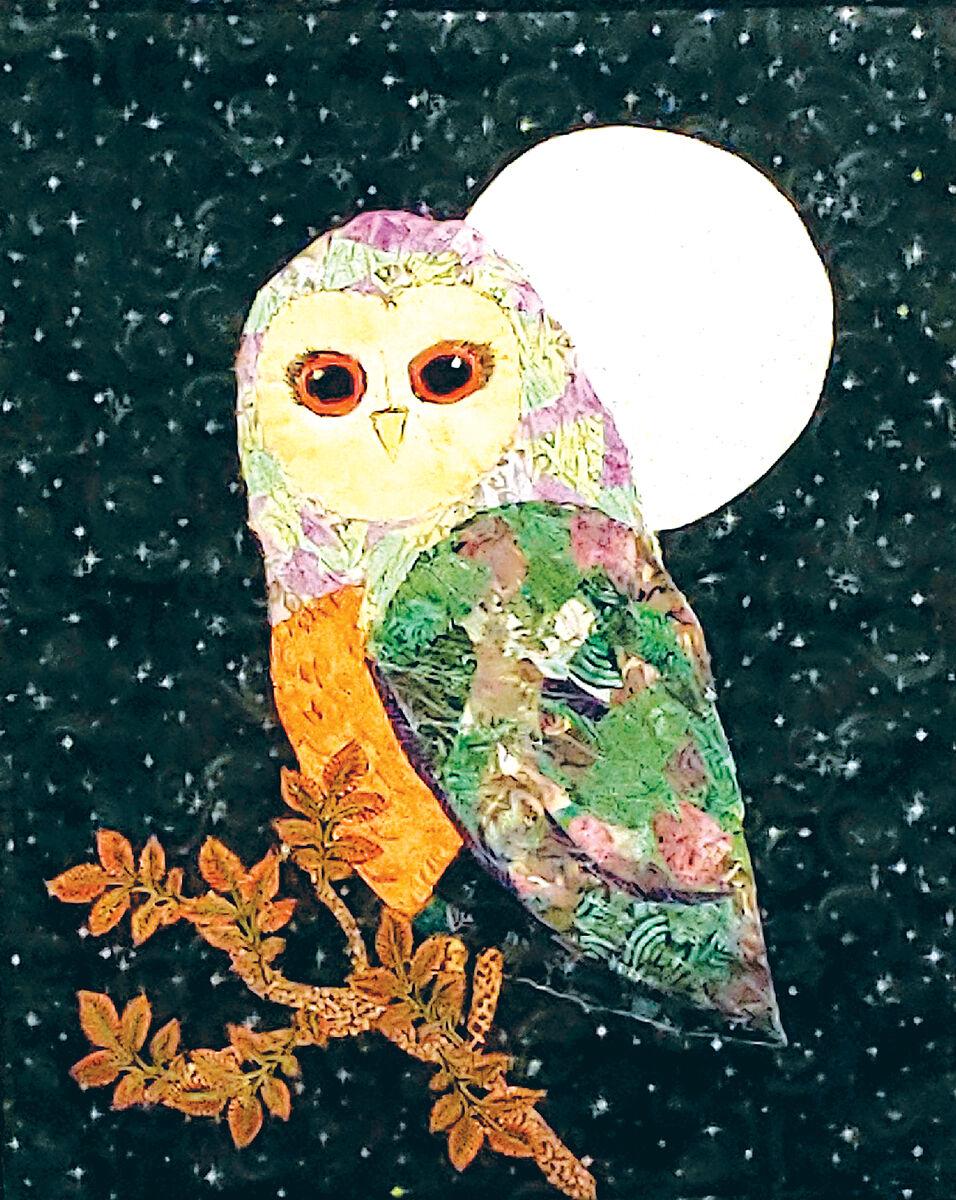 The Fiber Arts Studio Gallery is just opposite the main entrance from the Chessman Gallery inside the Lincoln City Cultural Center at 540 NE Highway 101. The cultural center is open from 10 a.m. to 4 p.m., Thursday through Sunday, and by appointment. Masks and social distancing required in the building.