It was a class she didn't want to take, but Gina Nielsen finally agreed to enroll to please her husband. It was a decision she has never regretted.
"I didn't want to go to the painting class — I didn't think I had time for it," Nielsen recalled. "But my husband wanted to take the class and wanted me to take it as well. We had to bring a roll of paper towels and $35 and we each went home with a painting. And I got hooked."
That was in the late '80s in Cobb Mountain in northern California, and ever since then, Nielsen has been painting and teaching what she learned in that long-ago class.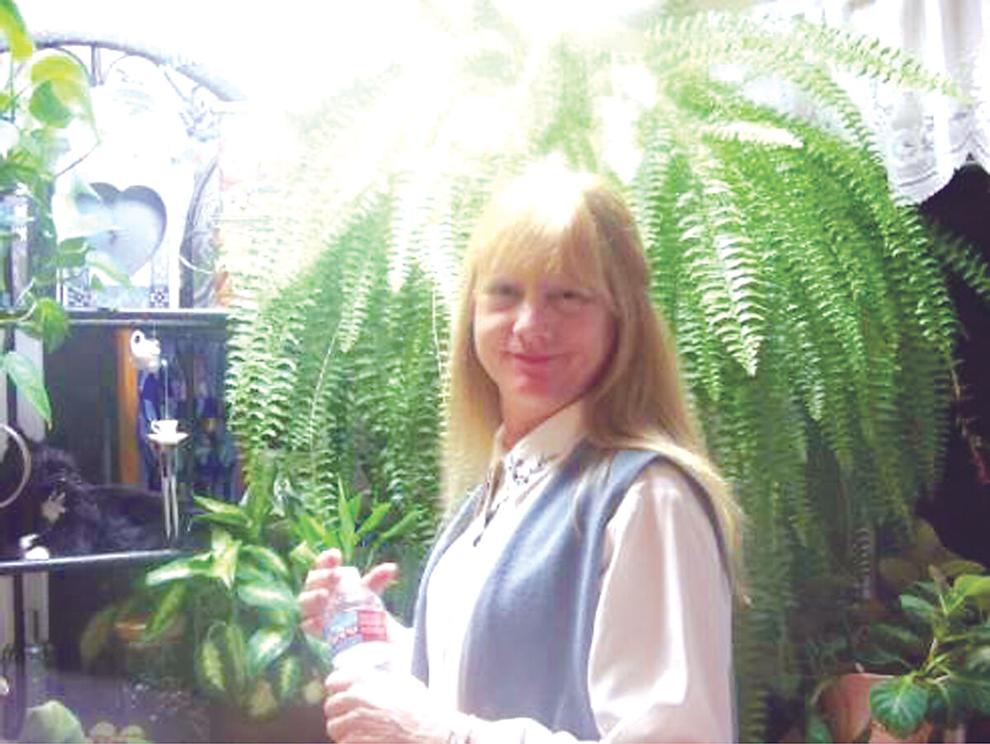 "I took the wet-on-wet class in 1987 or 1988 and started sharing my paintings with people who wanted to learn to paint," she said. "I started teaching a year or two later. I love to share with people what I know — when you get something good, you want to share it."
The class that got her hooked was in the wet-on-wet method of oil painting taught by William Alexander, host of the Magic of Oil Painting TV series. Devotees of his style of painting, and that of Bob Ross, who studied with Alexander and later hosted the TV show "The Joy of Painting," are numerous.
At the time she took the class, Nielsen was living on a farm in northern California with no television and few distractions. "I started painting and just kept going," she said.
In 2005, she moved to Waldport to be near one of her daughters, who had recently been widowed. Nielsen worked at the Lincoln County Assessor's Office and then in the accounting department of the Central Lincoln People's Utility District before retiring in January. But she continues to paint and to teach the wet-on-wet quick painting style. She is offering a class titled "Oil Painting, Wet-on-Wet Method" this fall at Oregon Coast Community College. And she has no plans to stop.
Wet-on-wet painting produces a luminous canvas in which layers of wet paint are applied to previous layers of paint that are still wet. Working quickly is required, and paintings are often completed in one sitting.
Nielsen explains that in wet-on-wet painting, the canvas is first covered with white or black paint that has been thinned with linseed oil. "Then you start adding color," she said. "Every color you put on starts intense and then slowly lightens up. As soon as you wet it down, the paint blends on its own."
She always starts out by painting what is furthest away, usually the sky; then she moves into the foreground, perhaps painting clouds and adding mountains or buildings. "You add color as you go," she said. "You blend with a 2-inch brush throughout the painting to soften what you're putting on the canvas." She also uses a palette knife in some of her paintings.
Not only does she love the process of painting, she also loves the finished product. "Some of the paintings I can't part with," she said.
While she never expected to paint on canvas, Nielsen did tole painting for years, and worked with ceramics and porcelain dolls. "I'm musically inclined also and did music for 15 years before I worked with art," she said.
But there was early inspiration behind her unanticipated devotion to painting. When she was 10 years old, her father — "he was creative and really stretched our imaginations," she said, — invited an artist to their Orange County, Calif., home, and the family watched as the woman painted a 4-foot-wide seascape in the space of one day.
"So I already had the bug from my dad having invited that lady to the house to paint," Nielsen said.
These days, Nielsen uses her dining room as her studio, and she teaches two students a week — one on Saturday, one on Sunday. "We work on a painting until we're done," she said.
"I think I like this technique because it's pretty fast," Nielsen said. "When I teach, I can finish a painting in a day." She's taught people ranging in age from 8 to 86, and limits her classes to 10 so she can provide extensive individual attention.
She usually does not know what she is going to paint until she gets in front of her canvas. "I may see a picture of something I really like, and I go from there, making adjustments as I go," she explained. "I never know what I'm going to do and how much I'm going to change my idea until I get into it. The changes make it more personal and unique.
"And oil paint is very forgiving," she added. "If I don't like it, I scrape it off."
Early on she hung some of her paintings in a restaurant, only to find they had all sold in two weeks. "Then I started showing them in galleries," she said. She will often take a digital photograph of her painting and order prints of that photo printed on canvas.
There's cleverness to some of her paintings: "Blue Guitar" looks like a sunset, but when the canvas is turned sideways, the image of a guitar appears. And in a painting called "Fairyland," with a castle struck by lightning, all the trees have faces.
"Painting in oils allows me to create my own colorful vision of land and sea for others to enjoy," Nielsen said in her artist's statement. "My hope is to bring forth the beauty and depth all around us represented in oils. If I can help enhance a person's view of this world through my paintings, I have accomplished my artistic mission."
Her work can now be seen at the Lippman Gallery in the COVE at the News-Times office in Newport and at the Waldport Café.